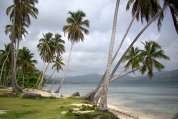 Bookmark Caribation: Ctrl-D
Emergency phones
Dominican Republic
Ambulance
809-532 0000
Fire Brigade:
Santo Domingo 809-682 2000
Boca Chica 809-523 4626
Puerto Plata 809-586 2312
Police:
Santo Domingo 809-682 2151
Puerto Plata 809-586 2331
Emergency phones
Cuba
Ambulance
(Havana)
838 1185
838 2185
Fire Brigade:
105
Police:
106
Drug Unit:
103
Home | Mobile | About us | Contact
Deutsch
Italiano
Русский
Caribbean vacation


Top holidays & real estate for connoisseurs

Information, reservations, travel tips


Dominican Republic, Cuba
Have a dinner at the cliff





Get a healthy tan





Travel to the Caribbean. Buy property. Enjoy life

Welcome to

C

a

r

i

b

a

t

i

o

n

- a hand-picked selection of houses, bungalows, fincas, holiday apartments, private guest rooms,homestays and vacation homes from the Dominican Republic and Cuba.

Browse here and you'll find a caribbean real estate you're looking for. Or, if ready for vacations, book a romantic beachfront hotel (astonishing sea views and clean beaches) or an apartment with ocean view.

Welcome to

C

a

r

i

b

a

t

i

o

n

You may not always find the requested house or vacation rental on the web pages. For the most demanding clients Caribation offers an individual search service, tailored to your needs. A fee for this service will have to be paid in advance because the agents will work for you, not for a commission from the vendor. Just give us the first details of the type of investment you are planning an we'll call you back to complete the picture of the job you want us to do. At the same time we'll quote you the fee for the service

Caribation agents are trained to serve the customers from all over the world. As a team, we speak 9 languages: English, German, Russian, Chinese, Italian, Ukrainian, Swedish, Polish and Spanish, of course.

Most of our agents have also graduated from real estate courses in the Dominican Republic.

Beaches yes. Crowds no.

Singing and dancing in the Dom Rep
C
a
r
i
b
a
t
i
o
n
provides information for real estate investors and individual travellers and wishes you relaxing holiday. Our hosts hope you'll enjoy the caribbean travel destination and your holiday accommodation. Your inquiries will be answered promptly because each customer ist unique for
C
a
r
i
b
a
t
i
o
n
staff.
And if you have something to share - please write!
© 2001-2018 Caribation SRL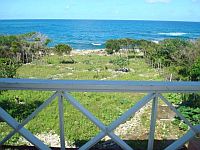 Villa with ocean view $350 000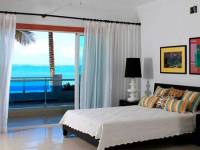 Apartment with Ocean View for rent in a beach area
To the girls
Advertisement
IT courses in the Dom Rep
Bitcoin Workshop