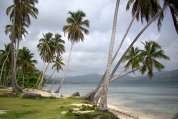 Bookmark Caribation: Ctrl-D
Emergency phones
Dominican Republic
Ambulance
809-532 0000
Fire Brigade:
Santo Domingo 809-682 2000
Boca Chica 809-523 4626
Puerto Plata 809-586 2312
Police:
Santo Domingo 809-682 2151
Puerto Plata 809-586 2331
Emergency phones
Cuba
Ambulance
(Havana)
838 1185
838 2185
Fire Brigade:
105
Police:
106
Drug Unit:
103
Casa 2 Camere
Hotel (italiano parlato)
Appartamento a Boca Chica
villa-ocean-view.caribation.com
seaview.caribation.com
punta-bonita.caribation.com
playa-bonita.caribation.com
beachapartment.caribation.com
altos-de-chavon.caribation.com
oceanview.caribation.com
Home | Mobile | About us | Contact
Deutsch
Italiano
Русский
| | | |
| --- | --- | --- |
| Contact form | | Impressum |
Caribation S.R.L.

Caracol, 9
Boca Chica, Dominican Republic
Phone +1 305 517 7120

Caribation S.R.L. is an IT company incorporated in Santo Domingo, Dominican Republic and registered in the Chamber of Commerce of Santo Domingo under Reg. No. 94364SD.
RNC: 1-30-97379-2

Caribation S.R.L. provides IT-services and web publicity to our advertisers.

Caribation S.R.L. are not tour-operators.





Caribation on Skype:

Contact form






C

a

r

i

b

a

t

i

o

n

supports investment, tourism, travel & adventure in the Dominican Republic and Cuba. If you like our site, you could help us by clicking the Like Button, linking to us in your website, submitting

C

a

r

i

b

a

t

i

o

n

to Digg, Mister Wong or StumbleUpon, or by mentioning us in your blogs, Facebook, Twitter, or social networks.

Thank you, and

Viva El Caribe!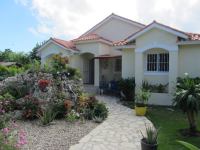 House in Sosua, close to beach $195 000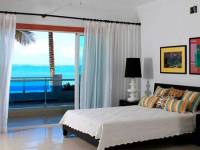 Apartment with Ocean View for rent in a beach area
Flash news
Do you think of importing a car to the Dominican Republic?
♠
It may cost you up to 35% of the vehicles' value. First: custom duty of 3.85% to 10%. Then first time registration, which is 17%, CO2 emissions tax, which oscilates between 0% and 3%, depending on how much your engine cares about the environment. A VAT, or sales tax of 18%, will follow and then, finally, the light one: yearly license plate which costs only RD$2200.
Make your math. Caribation has warned you.
Iberia flies again

Yes, starting September 2014 Iberia will fly again non-stop between Santo Domingo (SDQ) and Madrid (MAD). There are fice flights per week, departing Madrid on MON WED FRI SAT SUN 11:50 - 14:40. The return flight will depart SDQ on 16:10 and arrive in Madrid at 6:15 next day
Theatre - drama "El 28" plays again

In Teatro Guloya in Santo Domingo. Friday and Saturday at 8:30 pm, Sundays at 6:30 pm. Last show on august 17th.
Advertisement
IT courses in the Dom Rep
Bitcoin Workshop