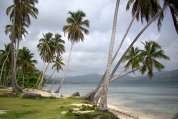 Bookmark Caribation: Ctrl-D
Emergency phones
Dominican Republic
Ambulance
809-532 0000
Fire Brigade:
Santo Domingo 809-682 2000
Boca Chica 809-523 4626
Puerto Plata 809-586 2312
Police:
Santo Domingo 809-682 2151
Puerto Plata 809-586 2331
Emergency phones
Cuba
Ambulance
(Havana)
838 1185
838 2185
Fire Brigade:
105
Police:
106
Drug Unit:
103
Casa 2 Camere
Hotel (italiano parlato)
Appartamento a Boca Chica
villa-ocean-view.caribation.com
seaview.caribation.com
punta-bonita.caribation.com
playa-bonita.caribation.com
beachapartment.caribation.com
altos-de-chavon.caribation.com
oceanview.caribation.com
Home | Mobile | About us | Contact
Deutsch
Italiano
Русский
| | | |
| --- | --- | --- |
| Contact form | | Impressum |
Caribation S.R.L.

Caracol, 9
Boca Chica, Dominican Republic
Phone +1 305 517 7120

Caribation S.R.L. is an IT company incorporated in Santo Domingo, Dominican Republic and registered in the Chamber of Commerce of Santo Domingo under Reg. No. 94364SD.
RNC: 1-30-97379-2

Caribation S.R.L. provides IT-services and web publicity to our advertisers.

Caribation S.R.L. are not tour-operators.





Caribation on Skype:

Contact form






C

a

r

i

b

a

t

i

o

n

supports investment, tourism, travel & adventure in the Dominican Republic and Cuba. If you like our site, you could help us by clicking the Like Button, linking to us in your website, submitting

C

a

r

i

b

a

t

i

o

n

to Digg, Mister Wong or StumbleUpon, or by mentioning us in your blogs, Facebook, Twitter, or social networks.

Thank you, and

Viva El Caribe!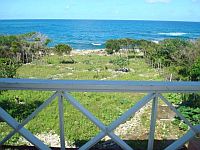 House with ocean view $249 500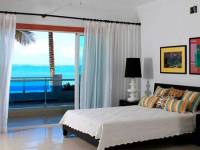 Apartment with Ocean View for rent in a beach area
Flash news
One day excursion to Saona island
♠
If you haven't been to the Saona island you haven't been to the Dominican Republic. Just check these pics from one-day
excursion to Saona
Elton John in Altos de Chavon

That's right, on February 28 is the only concert day of Elton John in the Dom Rep. Where? In Altos de Chavon, Casa de Campo, La Romana. Interested? The tickets are available for US$ 500.00 or even less. Please call for reservations 809-523-2070/2080
More fights anounced

Condor will now fly from Munich to Puerto Plata and from Warsaw to Punta Cana. Evelop Air from Madrid to Punta Cana. Air France will add flights from Paris to Santo Domingo and to Punta Cana. No more excuses for 2014: just pack your bags.
Advertisement
IT courses in the Dom Rep
Half-day study, half-day beach
Smart!