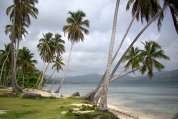 Bookmark Caribation: Ctrl-D
Emergency phones
Dominican Republic
Ambulance
809-532 0000
Fire Brigade:
Santo Domingo 809-682 2000
Boca Chica 809-523 4626
Puerto Plata 809-586 2312
Police:
Santo Domingo 809-682 2151
Puerto Plata 809-586 2331
Emergency phones
Cuba
Ambulance
(Havana)
838 1185
838 2185
Fire Brigade:
105
Police:
106
Drug Unit:
103
Home | Mobile | About us | Contact
Deutsch
Italiano
Русский
Chicas - beautiful girls


Dominican Republic, Boca Chica, Cuba

Charming companions on your vacation


Travelling alone? Read who'd share holiday with you
Travelling alone? You don't have to. Just reply to one of the
chicas
and
chicos
, those beautiful dominican girls and boys right away.Learn spanisch while talking to a
Latina
on vacation. Hire a girl to cook for you, or just have a romantic drink together.
Attention: absolutely no advertising for persons under 18
from Dominican Republic
from Cuba
Woman seeks man



hi guys! my name is Beneditta. i' m 30 yrs. i'm here looking for just a caring man to call my own. i'm a humble, repectful and caring lady. contact me through my email -- screaming2dreaming@outlook.com Benny screaming2dreaming@outlook.com



I am agentle, calm and relax Lady but very observant and smart. I am looking for a serious relationship but to be a friend first will be good. Carla Lawrence cutecarla85@gmail.com



28 years old black lady seeks long term relationship/marriage I am looking for a lifetime partner for a serious relationship who is well educated, honest, kind has an active lifestyle and a good sense of humor, he must be naturally submissive, and want to meet the love of his life. you must be above 35 years old..please i do not share nude pictures or do webcam chats, if you are for that don't even bother responding. serious person only, i hope i get to find my mr right here. contact me at olga olgashalanyuy@gmail.com



I am seeking a man who wants to marry me and be happy crismairi reynacrismairi@gmail.com



Will you be my soul mate rosababy rosababy533@yahoo.com



looking for a good person one can count on and feel good. yaneisi lilianka.arrate@fim.uo.edu.cu



Hello, Emi, 31, looking for man to marry. Please call 00359892034532 thanks emi ceylan.1985@abv.bg

PS:

♥

I have hot pics for you



self confident woman looking for your perfect match 20s melany lunamelany@hotmail.com

Calle Duarte

main street of Boca Chica by night (original sound).

Book here a

beach hotel

reservation for a brief vacation. For longer stays this

simple apartment

will be less expensive.



I am a Cuban girl, I'm looking for a serious, durable and prime the trust relationship, I surrender of heart, would a man who respects me, love, care and give the best of himself, I will be unconditionally reciprocal. Please write to yanitza84@nauta.cu



Looking for a respectful, sincere man who wants to share his life with a woman who'd love him with all the forces of this world. This to reach the safe happiness beside the man who knows how to love and to be loved. I am an outgoing and friendly girl who always has a smile. Contact: Yudelkys yudelkisr88@nauta.cu



gentle, warm, spontaneous, funny, this is my number 829 404 8381 letizia elisadotel@hotmail.com

PS:

♥

I have hot pics for you



Pretty young looking for my prince age does not matter esteisi reyna reynaesteisi@Hotmail.com

PS:

♥

I have hot pics for you



Comfortable hotel room on Boca Chica beach



I am a kind, loving and faithful girl. Looking for a man with whom to share my life in a serious, lasting and respectful relationship. I'm 25 and am Cuban. No passing by or wastimg time. I want to give my love and to receive love, understanding, dedication and respect. Yunita87@nauta.cu can write me or call me at +5353036599. Please, again, I am looking for a serious and mature relationship. Yunisleydis yunita87@nauta.cu



Seeking a person that makes me happy age does not matter I like to cook Awilda lluberes lluberesawilda@gmail.com

PS:

♥

I have hot pics for you



hi i am a serious person'm 29 years living in Romania would seek stable relationship with a good person who wanted me I make me happy, I'm interested in the Heart mutual respect rather than the physical age I ANITA anitarumania@yahoo.com



Hi I am a young lady who wants a serious and lasting relationship magali magalisestevez67@gmail.com

PS:

♥

I have hot pics for you

For a change: a weekend
in Cuba! (click here for flight info)



Seeking a serious partner who wants to form a family tel.8294390492 miguelina cross miguelina151@hotmail.com



I am from Dominican Republic I have 25 years and seeking a good man for a stable relationship yinette vicente yinette0823@gmail.com

PS:

♥

I have hot pics for you



hello my name is samira I am 27 years old. I am from Bulgaria Want to know a man looking serious to share life if you care about is my number 00359876714496 Thanks for communication. samirac canisi@hotmail.es

PS:

♥

I have hot pics for you



I'm a hardworking girl, honest, loyal, I like dinner out, spent time with family, go out with friends, listen music, cinema, etc. Im looking a good man, honest, not lyier that look a longterm relation. Please if you are not interesting in a serious relation do not write. Bernice brnc79@hotmail.com



Lady & Company no sex casual encounters Description: Hiking, dinners, beach activities, cinema, well educated, beautiful eyes and good looks, white, foreigner, good listener and discreet. (age 48) Available evenings and weekends, I love the sea and good conversation. Rate negotiable for meetings or travel days. Contact: Samantha fulltime2021@outlook.com Fuenmayor fulltime2021@outlook.com



Seeking friends Mobile 809-304-0506 Esmeralda Rodriguez luzrodriguezangelica@hotmail.com



I'm pink santo domingo, I am a happy, loving, dynamic, ambitious, friendly, romantic woman looking for a man who loves me, who is responsible, first be friends, and romance, and then see what happens, my email is lainsuplantable @ hotmail.com, my cell 829-864-8676 Rosa lainsuplantable@hotmail.com

PS:

♥

I have hot pics for you



40 and 38 franchesca checanunez2015@gmail.com



Hello, my name is Maria. I am looking for a serious and tender husband, dedicated to a stable relationship. My mobile number is 829.662.6236 maria jardines mariajardines65@outlook.com



hello I'm leidy from Dominican Republic looking for a stable relationship leading to marriage. leidy leidy_gatubela@hotmail.com



yanicelrodriguez30@gmail.com yanicel my name, I live in Cuba and seeking a serious relationship with a man 35 to 50 years, if you are interested my email is: yanicelrodriguez30@gmail.com Greetings.

PS:

♥

I have hot pics for you



looking for a serious relationship a serious man who could keep his word. leidy evelintherraguer@hotmail.es

PS:

♥

I have hot pics for you



my name is margaret, I am a very passionate, romantic, devoted, cheerful, spontaneous woman, I have 35, esstoy looking for someone fun, responsible, loving, seeking friendship, romance, dating, and then see what happens, to a lasting relationship, luisa7316@hotmail.com my mail and my number 829-385-1414 margaret luisa7316@hotmail.com

PS:

♥

I have hot pics for you



I am a nice, loving woman. Looking for love, dating, romance, or whatever else might happen. Phone 829-865-6299 yadielis labuenachichi@hotmail.com

PS:

♥

I have hot pics for you



Hi, I'm from santo domingo looking for man between 35 and 65. I'm a loving, cheerful and very hot woman, seeking friends, dating, romance or even marriage. My number 829-564-7519 katty lapoderosaplata@hotmail.com

PS:

♥

I have hot pics for you



I'm a Cuban girl, looking for serious relationship to share and to be happy, I am 24 years old. Mailin Fernandez Martinez nilian.fernandez@gmail.com



hello my name is Julissa I am from dominican republic, Santo Domigo, Boca Chica. I am faithful, humble, kind, affectionate, sympathetic, cheerful, funny, cool, and very family-oriented. I love my family: my email, if you want to chat with me: capricornio0093@hotmail.com: my facebook: Julissa Estevez: my cell phone number is :809-288-7772, I hope you call bye bye ...



hello I am a Bulgarian and I would like to meet a serious man to form family. if you want here is my mobile 00359878594248 elisa senur50-05@hotmail.com



I am a Cuban girl 30 years old. Seeking a man for serious relationship who really needs a woman by his side whom he will love and respect. They can call me at +5358157754 Yudisleydis Acosta aaron.cygnus@gmail.com



Hello, my name is claudia,l am looking a man for a relation serious if be interesad in me can call me to this number, Claudia altagracia_theboos@hotmail.com



I am looking for a man without taboos, if you know what you want I am here. I am 29 years old, no minors. 809 264-0085 lucy deceo13@hotmail.com



I am evangelical Christian, sincere and honest. Seeking man for a serious relationship to marry. He should be quiet and with a good heart Yudelka anacepin2010@hotmail.com



looking for a partner for a serious relationship busco pareja para una relacion ceria amanda morenanavaro.00@hotmail.com



I have the time that I belongs only to me. I would like to find a partner willing to be happy and make someone else happy, why be alone if life is so short and loneliness is not an option, when you are full of passion and love to share ... angie sozaangelika@gmail.com



I am a nice, loving, hardworking and willing to excel. araujo josefina josefina701@hotmail.com



I am a very hard worker with a desire to excel. I am discreet, friendly and very affectionate. Javiela javiala2006@live.com



Hello ... "I like men with dark hair, but if you are blond and handsome, write me anyway, maybe you can change my mind ...." Lianet lismercy@infomed.sld.cu



Hello, I am Yana and expect to meet someone really serious .00359877178503 yana yamurtanesi_1985@hotmail.com



should be cute, tender and not a lier noemi gelmayolyn@hotmail.com



I am a woman who lives living in Holguin, Cuba. I cann tell I am affectionate, sensitive, romantic and very loving so I am interested in a man for a stable relationship or marriage because that is the part of my life that I am missing. police policiapoll@yahoo.es



I am a loving, charismatic, sensitive, sentimental, romantic woman and I like to have fun hanging out with friends but my life is missing something such as great love, someone to share my joyful and sad moments. Yusley yusleyramirezcaminero@yahoo.com



I was in love many times before, when I can meet with you? My name is Dorka am a teacher in Santiago DR. I'm no angel of solitude, I yearn for a partner. I was so happy in the hope I could finally stand in front of you? I'm really looking forward to hearing from you by phone +1-829-313-7275 or email: dorka_1@hotmail.com



I want butterflies in my samba dance. I want the knees getting soft in all conversations with you. I want legs that can run so fast to catch up with you at all times. I want eyes that you would not not give up, and will know every inch of your skin from the inside out. I'll cheek blush in sight. I come from the capital of the Dominican Republic, my name is Yanerys 23, and want me to fall in love with you. Call me at +1-809-983-4413 or write la_yaho0613@hotmail.com, I answer all messages.



I am a honest, simple, and first of all a serious woman woman eridania cibercafeey@hotmail.com

Click for more ads on the next page
Anuncios gratuitos para amistad, matrimonio o tiempo libre
Personas desde Caribe, la
Republica Dominicana
o
Cuba
pueden poner aqui su anuncio gratuito. Borramos los textos ofensivos.
No publicamos anuncios sin fotos
.
Como hacerlo bien?
Escribe mas detalles sobre tu persona: tu edad, lugar donde vives, sexo, educacion, intereses, trabajo, nenes.

A quien estas buscando?


Para... pasarlo bien, vivir juntos, amistad, matrimonio, tiempo libre o negocio?

Anuncios breves como busco novia para compartir no tienen un chance.

No publicamos anuncios cortos de este tipo



Tu anuncio tiene que tener entre 10 y 50 palabras.

Tendras mas exito, si pones una foto.

Nosotros traducimos tu anuncio al ingles y al aleman.

No publicamos anuncios ofensivos.

Tu email aparecera en el anuncio y telefono tambien si lo pones.

Como maximo dentro de 2 minutos recibiras un correo (mira en el cesto de basura) con un enlace para verificar que tu eres el dueño de la direccion email que pones. Pinchalo. Tu anuncio aparecera dentro 1-2 dias si no esta del mal costumbre.
Ustedes preguntan:

- Ya pasaron dos dias y mi anuncio no salio. Porque?
- Podrian ser tres razones porque no salio:
1. Tu email, la direcion del correo era equivocada
2. No pinchaste el enlace en el correo de verificación que te hemos enviado. (a vezes lo encuentras en la carpeta de spam)
3. Tu anuncio estaba demasiado breve, demasiado largo, de mala ortografia o de baja calidad. Se espera 10 al 50 palabras que dicen tu edad, ciudad, que haces y a quien buscas.

Ejemplos de anuncios muy breves y como tal rechazados:
"busco una mjer de 40 año", "soy tierno sensillo detallista y ardiente", "hola chicasbusco el amor de mi vida ", "busco matrimonio conpromiso relaciones seria"

© 2001-2015 Caribation
This page powered by jQuery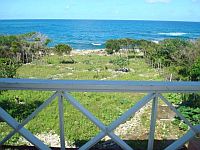 Villa with ocean view $350 000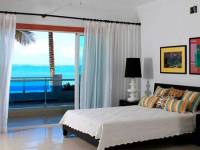 Apartment with Ocean View for rent in a beach area
Flash news
For Movie Fans

If you liked
Sin City
you will not be disappointed by the new dominican movie
Detective Willy
screening from June 25th.
Iberia flies again

Yes, starting September 2014 Iberia will fly again non-stop between Santo Domingo (SDQ) and Madrid (MAD). There are fice flights per week, departing Madrid on MON WED FRI SAT SUN 11:50 - 14:40. The return flight will depart SDQ on 16:10 and arrive in Madrid at 6:15 next day
One day excursion to Saona island
♠
If you haven't been to the Saona island you haven't been to the Dominican Republic. Just check these pics from one-day
excursion to Saona
Advertisement
Boca Chica
☆ ☆ ☆ ☆
The Be Live Hamaca Hotel in Boca Chica, the Dominican Republic: only 15 Km from Santo Domingo Airport. Located directly on the beach it is a 4-star establishment with pools, spa, casino and conference rooms.

Best location for both individual travellers or families. A place to relax and an ideal spot to celebrate a wedding or a business meeting.
Advertisement
IT courses in the Dom Rep
Bitcoin Workshop