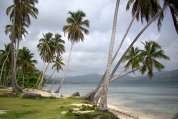 Bookmark Caribation: Ctrl-D
Emergency phones
Dominican Republic
Ambulance
809-532 0000
Fire Brigade:
Santo Domingo 809-682 2000
Boca Chica 809-523 4626
Puerto Plata 809-586 2312
Police:
Santo Domingo 809-682 2151
Puerto Plata 809-586 2331
Emergency phones
Cuba
Ambulance
(Havana)
838 1185
838 2185
Fire Brigade:
105
Police:
106
Drug Unit:
103
Hotel (italiano parlato)
Appartamento a Boca Chica
villa-ocean-view.caribation.com
seaview.caribation.com
punta-bonita.caribation.com
playa-bonita.caribation.com
beachapartment.caribation.com
altos-de-chavon.caribation.com
oceanview.caribation.com
Business contacts


Cuba, Dominican Republic

Buy, sell, swap, rent


Make more out of your trip
Travelling alone? You don't have to. Just reply to one of the
chicas
and
chicos
, those beautiful dominican girls and boys right away. Learn spanisch while talking to a
Latina
on vacation. Hire a girl to cook for you, or just have a romantic drink together.
Attention: absolutely no advertising for persons under 18
from Dominican Republic
from Cuba
Business



For sale in boca Chica luxurious villas at just $ 45,000, pool, recreation area, bathroom, kitchen, living room, dining room, 24 hour security, electricity 24h, snack bar, access to a private beach. Cocos Village-Boca Chica acordero.dr @ gmail.com



Spaniard seeks contacts to offer house rentals, real estate sales, will provide advice if you are new... Personal assistance. sr Luis MAFORTJUAN@HOTMAIL.COM



FOR SALE in Havana, Cuba: 1. monitor 15 inch CRT color KDS @view with user manual (30 cuc) 2. CD burner SONY (10 cuc) 3. hard disc ATA/133 HDD MAXTOR de 40 GB (15 cuc) 4. hard disk WD Caviar 101AA WESTERN DIGITAL de 10,1 GB (5 cuc) 5. keyboard PS2 LABTEC (2 cuc) 6. mouse PS2 COMPAQ (2 cuc) 7. modem USB DU-562M D-Link with installation disc (25 cuc) 8. memory 128 RAM (10 cuc) 9. USB Hub for MAC&Windows 2000/98/ME/XP (10 cuc) 10. USB card reader SITECOM for SD MMC, CF I/II MD, SM XD, MS (ms-pro y ms-duo) y T flash (15 cuc) 11. USB card reader BRAVO 7 in I Deluxe for MS, SD/MMC, CF y SM (15 cuc) 12. PC Table with chair SEE PHOTO (100 cuc). Contact Tel. 878-4806 mm130213@yahoo.es
Anuncios gratuitos para amistad, matrimonio o tiempo libre
Personas desde Caribe, la
Republica Dominicana
o
Cuba
pueden poner aqui su anuncio gratuito. Borramos los textos ofensivos.
No publicamos anuncios sin fotos
.
Como hacerlo bien?
Escribe mas detalles sobre tu persona: tu edad, lugar donde vives, sexo, educacion, intereses, trabajo, nenes.

A quien estas buscando?


Para... pasarlo bien, vivir juntos, amistad, matrimonio, tiempo libre o negocio?

Anuncios breves como busco novia para compartir no tienen un chance.

No publicamos anuncios cortos de este tipo



Tu anuncio tiene que tener entre 10 y 50 palabras.

Tendras mas exito, si pones una foto.

Nosotros traducimos tu anuncio al ingles y al aleman.

No publicamos anuncios ofensivos.

Tu email aparecera en el anuncio y telefono tambien si lo pones.

Como maximo dentro de 2 minutos recibiras un correo (mira en el cesto de basura) con un enlace para verificar que tu eres el dueño de la direccion email que pones. Pinchalo. Tu anuncio aparecera dentro 1-2 dias si no esta del mal costumbre.
Ustedes preguntan:

- Ya pasaron dos dias y mi anuncio no salio. Porque?
- Hay dos razones porque no salio:
1. No pinchaste el enlace en el correo de verificación que te hemos enviado. (a vezes lo encuentras en la carpeta de spam)
2. Tu anuncio estaba demasiado breve, demasiado largo, de mala ortografia o de baja calidad. Se espera 10 al 50 palabras que dicen tu edad, ciudad, que haces y a quien buscas.

Ejemplos de anuncios muy breves y asi rechazados:
"busco una mjer de 40 año", "soy tierno sensillo detallista y ardiente", "hola chicasbusco el amor de mi vida ", "busco matrimonio conpromiso relaciones seria"

© 2001-2013 Caribation
This page powered by jQuery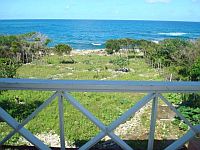 House with ocean view $299 500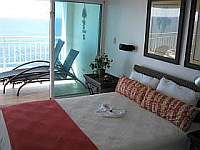 Apartment with Ocean View for rent in a beach area
Advertisement
IT courses in the Dom Rep
Half-day study, half-day beach
How about that?
December & January: only hotel bookings accepted (no apartments)