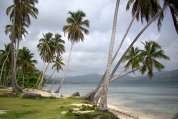 Bookmark Caribation: Ctrl-D
Emergency phones
Dominican Republic
Ambulance
809-532 0000
Fire Brigade:
Santo Domingo 809-682 2000
Boca Chica 809-523 4626
Puerto Plata 809-586 2312
Police:
Santo Domingo 809-682 2151
Puerto Plata 809-586 2331
Emergency phones
Cuba
Ambulance
(Havana)
838 1185
838 2185
Fire Brigade:
105
Police:
106
Drug Unit:
103
Hotel (italiano parlato)
Appartamento a Boca Chica
villa-ocean-view.caribation.com
seaview.caribation.com
punta-bonita.caribation.com
playa-bonita.caribation.com
beachapartment.caribation.com
altos-de-chavon.caribation.com
oceanview.caribation.com
Cuba: Casa Particular


Homestay, or Bed & Breakfast




Cuba

Private rooms for rent


Secure, clean, with A/C
Caribation's travellers reccomend a homestay in a Casa Particular on your holiday in Cuba:

Casa Particular is a popular, privately owned Bed & Breakfast in Cuba
Maximum of two rooms per house can be rented for your vacation
You live with and close to real cuban people, not in a hotel complex (no holiday ghetto)
Clean, comfortable rooms with A/C
Makes your vacation less expensive then a hotel stay
Friendly, personal service by you hosts
Visits of your girlfriend or boyfriend OK
All casas rented by HolaCuba have a current rental license
Breakfast and other meals available upon request. Compare very well against restaurants!
One negative: few casa hosts speak English
Room on the beach in Cuba from $210/week

Beaches in front of the B&B in Varadero, Cuba

Casa Mirita in Havana (Old Town)

Holiday at the beaches of Guanabo

Have you been a guest in a casa in Cuba? Share your experience:

Casa Rosa, just 20 Km from Havana, Cuba

Vacation Room in Havana Old Town

For travel to Guantanamo, Cuba

Apartment in Holguin, Cuba for rent
Google reports: cuba+casa+particular
Sun, 28 Apr 2013
Cuba Travel: Guidebooks and Sugar Mills - Havana Times

Havana Times



Cuba Travel: Guidebooks and Sugar MillsHavana Times

To leave the bus station in Trinidad we had to run a gauntlet of people shoving signs and pictures of their

casa particular

; trying to sell us lodging, food, or whatever else. Even though we were in "rural"

Cuba

walking through that mass of people

...
Fri, 26 Apr 2013
Don't forget your passport - Marlborough Express



Don't forget your passportMarlborough Express

During our six weeks in

Cuba

we've discovered that rules are crippling and unbending. So we resign ourselves to the difficulty of finding a

Casa Particular

without passports. Casa Particulars are rooms in private homes and it's a fantastic and cheap

...
Sat, 11 May 2013
The Golf Rum Diaries - Casa de Campo (Part 1. Setting the Table &Dye-ssecting ... - Cybergolf National
Tue, 07 May 2013
Fidel Castro's Son is a Golf Champion - Havana Times



Fidel Castro's Son is a Golf ChampionHavana Times

I have, as it were, no stomach for the "gutter press" and, in this

particular

case, I am more interested in the issue of

Cuban

golf than in the son of the former president. So as to give you the background, allow me to tell

...

According to a press

...
© 2001-2013 Caribation
This page powered by jQuery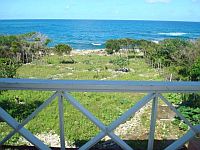 House with ocean view $299 500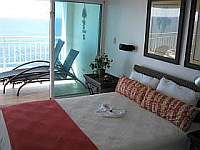 Apartment with Ocean View for rent in a beach area
Advertisement
IT courses in the Dom Rep
Half-day study, half-day beach
How about that?
December & January: only hotel bookings accepted (no apartments)