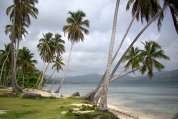 Bookmark Caribation: Ctrl-D
Emergency phones
Dominican Republic
Ambulance
809-532 0000
Fire Brigade:
Santo Domingo 809-682 2000
Boca Chica 809-523 4626
Puerto Plata 809-586 2312
Police:
Santo Domingo 809-682 2151
Puerto Plata 809-586 2331
Emergency phones
Cuba
Ambulance
(Havana)
838 1185
838 2185
Fire Brigade:
105
Police:
106
Drug Unit:
103
Home | Mobile | About us | Contact
Deutsch
Italiano
Русский
Cuba: Casa Particular


Homestay, or Bed & Breakfast




Cuba

Private rooms for rent


Secure, clean, with A/C
Caribation's travellers reccomend a homestay in a Casa Particular on your holiday in Cuba:

Casa Particular is a popular, privately owned Bed & Breakfast in Cuba
Maximum of two rooms per house can be rented for your vacation
You live with and close to real cuban people, not in a hotel complex (no holiday ghetto)
Clean, comfortable rooms with A/C
Makes your vacation less expensive then a hotel stay
Friendly, personal service by you hosts
Visits of your girlfriend or boyfriend OK
All casas rented by HolaCuba have a current rental license
Breakfast and other meals available upon request. Compare very well against restaurants!
One negative: few casa hosts speak English!
Google reports: cuba+casa+particular
Wed, 13 Dec 2017

This RSS feed URL is deprecatedThis RSS feed URL is deprecated, please update. New URLs can be found in the footers at https://news.google.com/news
Fri, 17 Nov 2017
Airbnb lobbying blitz pays off with 'casa particular' loophole - Cuba Standard.com
Fri, 08 Dec 2017
Airbnb Mum on Privacy in Cuba Home Rentals - Washington Free Beacon

Washington Free Beacon



Airbnb Mum on Privacy in Cuba Home RentalsWashington Free Beacon

In the wake of the sonic attacks on U.S. personnel over the last year in Havana, anti-Castro activists say Americans should know the privacy risks when traveling to

Cuba

and using hotels operated by the

Cuban

government or

casas particulares

,

Cuba's ...
Thu, 07 Dec 2017
Do Women Keep Households Running in Cuba? - Havana Times

Havana Times



Do Women Keep Households Running in Cuba?Havana Times

Another, a lot younger than the previous women, who works as a maid in a

casa particular

rental and takes home a toothbrush, some sweets, chocolates or other kinds of food that the guests give her. She also has to pick up the kids from school, cook

...
© 2001-2017 Caribation
This page powered by jQuery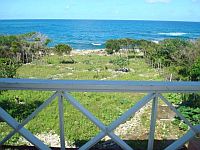 Villa with ocean view $350 000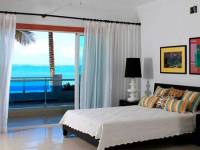 Apartment with Ocean View for rent in a beach area
To the girls
Advertisement
IT courses in the Dom Rep
Bitcoin Workshop