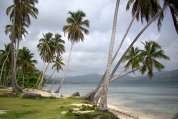 Bookmark Caribation: Ctrl-D
Emergency phones
Dominican Republic
Ambulance
809-532 0000
Fire Brigade:
Santo Domingo 809-682 2000
Boca Chica 809-523 4626
Puerto Plata 809-586 2312
Police:
Santo Domingo 809-682 2151
Puerto Plata 809-586 2331
Emergency phones
Cuba
Ambulance
(Havana)
838 1185
838 2185
Fire Brigade:
105
Police:
106
Drug Unit:
103
Home | Mobile | About us | Contact
Deutsch
Italiano
Русский
Cubana CU


Cuban Airline: Cubana

Flights from Santo Domingo
to Cuba and to other countries
The timetable for Cubana airline flights from Santo Domingo [SDQ] and on-line reservation are displayed for your convenience. While we show flights between Cuba and the Dominican Republic you are also welcomed to request a flight to other cities in Cuba.

New
Selected international destinations are now offered on routes most frequently demanded by Caribation customers.
2015 flights between the Dominican Republic and Cuba
| | | |
| --- | --- | --- |
| | Go to Havana for a few days. Have a few mojitos, Hemingway style. Or spend a weekend in Santiago de Cuba. Carnival is in July, friendly people all year round. Bring a few Cohibas. You can rent a private room in Cuba by HolaCuba | |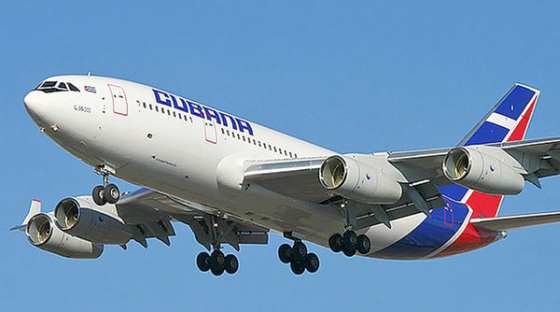 4 flights per week from Santo Domingo to Havana
Day
Flight
Departs SDQ
Santo Domingo
Arrives HAV
Havana
Monday
CU 203
15:50
17:00
Thursday
CU 201
13:30
14:50
Sunday
CU 201
13:30
14:50
Friday
CU 203
14:20
17.00 / 19:20
(1 Stop)
Weekend flights Santo Domingo - Santiago de Cuba
Day
Flight
Departs SDQ
Santo Domingo
Arrives SCU
Santiago de Cuba
Friday
CU 203
14:20
14:35
Day
Flight
Departs SCU
Santiago de Cuba
Arrives SDQ
Santo Domingo
Monday
CU 202
12:05
14:20
Depart Friday, return Monday
Or, if you come from Cuba, depart Monday, return Friday
Flights fares, for orientation only.
From
To
OW/RT
Price
Santo Domingo
Havana
OW
RD$ 16,303
Santo Domingo
Havana
RT
RD$ 24,813
Santo Domingo
Santiago de Cuba
OW
RD$ 16,082
Santo Domingo
Santiago de Cuba
RT
RD$ 24,275
Prices from Jan. 8th, 2016 subject to change at any time
OW: One way. RT: Round trip.
NOTE: Caribation discourages travel to Cuba on limited budget.
You certainly want the best price. Let Caribation get one for you:
Please note:
1. All E-ticketing on Cubana flights. No printed tickets are sent.
2. One free tourist card to Cuba if you book a private room via HolaCuba. Conditions apply.
Street office addresses of Cubana airline
Cubana de Aviacion
HAVANA, Cuba VEDADO
RAMPA MARKETING OFFICE VEDADO
Calle 23 No. 64 esq. P
Ciudad de La Habana
Phones: (53+7) 8365936 and 8327584
Cubana de Aviacion
DOMINICAN REPUBLIC
Tiradentes corner 27 de febrero Local 209
Santo Domingo.
Teléfonos Phones: (1+809) 227 2040
Fax: (1+809) 2272040
Santo Domnigo Airport [SDQ]
Las Américas International Airport is located onle 20 min drive from Santo Domingo, Dominican Republic. It processes 3.3 million passengers each year. Restaurants and Taxis are available 24 hrs.

Telephone: 809-947-2225
Time Zone: -4:00 hrs from UTC/GMT
Web site: Santo Domnigo Airport
Havana Airport [HAV]
José Martí International Airport in Havana, Cuba, is located just 15-20 min (15 Kilometers) from the city center. The airport has four terminals - make sure the you go to the right one. Taxis and rental cars are available 24 hours a day.

Telephone: +53 7 266-4133
Time Zone: -4:00 hrs from UTC/GMT

Santiago de Cuba Airport [SCU]
Antonio Maceo Airport in Santiago de Cuba is located only 6 Kilometers from the city center. The facilities include 8 check-in desks, 50 parking spaces, Post Office, Bank, Restaurants, Cafeterias, Bars, VIP Lounge, Duty Free Shop, Money Exchange (CADECA), Gift Shop, Travel Agent, Tourist Help Desk, Car Rental, Taxi Service/Rank, First Aid, Disabled Access/Facilities

Telephone: +53 (0)226 691014
Time Zone: -4:00 hrs from UTC/GMT

Cuba: Flights on Cubana [CU], Aerocaribbean [7L] and Aerogaviota [GTV] airlines.
Updated per May 2014. All flights subject to change without notice. Use the form above to obtain up-to-date information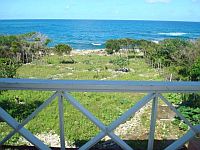 Villa with ocean view $350 000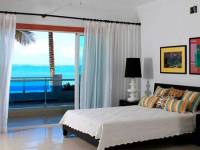 Apartment with Ocean View for rent in a beach area
To the girls
Advertisement
IT courses in the Dom Rep
Bitcoin Workshop