Bookmark Caribation: Ctrl-D
Emergency phones
Dominican Republic
Ambulance
809-532 0000
Fire Brigade:
Santo Domingo 809-682 2000
Boca Chica 809-523 4626
Puerto Plata 809-586 2312
Police:
Santo Domingo 809-682 2151
Puerto Plata 809-586 2331
Emergency phones
Cuba
Ambulance
(Havana)
838 1185
838 2185
Fire Brigade:
105
Police:
106
Drug Unit:
103
Hotel (italiano parlato)
Appartamento a Boca Chica
villa-ocean-view.caribation.com
seaview.caribation.com
punta-bonita.caribation.com
playa-bonita.caribation.com
beachapartment.caribation.com
altos-de-chavon.caribation.com
oceanview.caribation.com
Development lot for 8 villas
4400 m² (7 tareas)




D.R.

Direct sea access in Dominican Republic
Cliffside, natural area in prov. Puerto Plata
Development lot for sale. 4400 m² for US$ 395 000

Investment property with direct, cliffside sea access. Designed for 8 bungalow style villas

Each villa has been designed for 130 m² of living space. Natural beautiful area close to Las Paredes del Castillo de Isabela. Next international airport: Puerto Plata (POP)

Artist's views of the developed property (future):

Development of eight villas at sea shore

Common area with pool and sea view

Construction plans for development

Bungalow style villa, 2 levels, 130 m²
Titulo (Title of ownership)
Deslinde (Verified boundaries)
Do you need more information?

Here the contact form.

Inquiry and Contact
© 2001-2013 Caribation
This page powered by jQuery
C

a

r

i

b

a

t

i

o

n

sales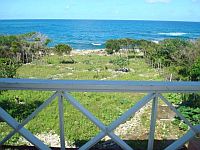 House with ocean view $299 500
Apartment with Ocean View for rent in a beach area
Advertisement
IT courses in the Dom Rep
Half-day study, half-day beach
How about that?
December & January: only hotel bookings accepted (no apartments)