Bookmark Caribation: Ctrl-D
Emergency phones
Dominican Republic
Ambulance
809-532 0000
Fire Brigade:
Santo Domingo 809-682 2000
Boca Chica 809-523 4626
Puerto Plata 809-586 2312
Police:
Santo Domingo 809-682 2151
Puerto Plata 809-586 2331
Emergency phones
Cuba
Ambulance
(Havana)
838 1185
838 2185
Fire Brigade:
105
Police:
106
Drug Unit:
103
Hotel (italiano parlato)
Appartamento a Boca Chica
villa-ocean-view.caribation.com
seaview.caribation.com
punta-bonita.caribation.com
playa-bonita.caribation.com
beachapartment.caribation.com
altos-de-chavon.caribation.com
oceanview.caribation.com
Building lot with sea view
Close to Playa Ensenada Beach




D.R.

Property 500 sq meters, US$ 100 per meter
Dominican Republic North Coast
Building lot with ocean view. Land property of 500 square meters

Estero Hondo. Playa Ensenada Beach only 2000 meters away

This a small (500 sq meters) property with great looks at the Atlantic Ocean. Very good asphalt road leads to a beautiful beach, just 2000 meters away. The property just invites to build a house or to keep as investment. Please inquire about details as this offering won't last long.

Titulo (Title of ownership)

Property 500 m² of land in Playa Ensenada

Playa Ensenada Beach, located 2000 meters away
Do you need more information?

Here the contact form.

Inquiry and Contact
Good, new asphalt road leads to the beach. (The way looks much better on the road then on this map)
View Larger Map
Google reports: playa+ensenada
© 2001-2013 Caribation
This page powered by jQuery
C

a

r

i

b

a

t

i

o

n

sales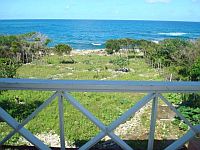 House with ocean view $299 500
Apartment with Ocean View for rent in a beach area
Advertisement
IT courses in the Dom Rep
Half-day study, half-day beach
How about that?
December & January: only hotel bookings accepted (no apartments)