Bookmark Caribation: Ctrl-D
Emergency phones
Dominican Republic
Ambulance
809-532 0000
Fire Brigade:
Santo Domingo 809-682 2000
Boca Chica 809-523 4626
Puerto Plata 809-586 2312
Police:
Santo Domingo 809-682 2151
Puerto Plata 809-586 2331
Emergency phones
Cuba
Ambulance
(Havana)
838 1185
838 2185
Fire Brigade:
105
Police:
106
Drug Unit:
103
Home | Mobile | About us | Contact
Deutsch
Italiano
Русский
Before you rent or buy...
let us check it for you!




D.R.

Do you trust all web offers?
We might save you a disappointment.
Do you consider buying real estate in the Dominican Republic?

We'll have a discreet look at the place for you

Are you renting an apartment for vacation in the Dom Rep?

Let us check it for you long before you board the flight

Great ocean view in front...

... but whats on the other side?
Great place to rent, it seems...

... but how is the beach?

Be prudent, make informed decisions

Thousands of web pages are offering vacation rentals and real estate deals in the Dominican Republic. Most are serious and honest, but some are not. Like everywhere else on this planet. But how can you know?

Travel Trust Services by

C

a

r

i

b

a

t

i

o

n

will do on-site check for you. Yes, on-site (and off-line) means that we grab the camera and drive down to the place you might want to rent or buy. We are your messengers, your photographers, your personal inspectors and "spies".



Let us check your pick early

Tell us what is important to you.

Some people hate motorcycles passing all day long in front of their doors, others want to avoid Night Club next door, nobody likes mosquitos, some people are sensitive to cats or want to know if the beach is clean and the surroundings have acceptable standards. Is the neighborhood good and safe? We'll check it on your behalf.



We make control phone calls for you

Check on the seller or real estate agent. We will call him not mentioning you name. Does he tell you the same price he quotes to other clients? What if he keeps offering the property after having accepted the payment from you?



C

a

r

i

b

a

t

i

o

n

agents speak English, Spanish, German, French and Russian.



Service Fees
(anywhere in the Dominican Republic)


One check US$ 220.00
Each additional check in the same location US$ 80.00
If a personal interview is required please add US$ 80.00 extra
Telephone call only US$ 50.00


Pricing example:
Two checks in the same location, no interview: 220 + 80 = US$ 300.00

Your next steps to do

Find an offer on the web. Examples: Google search for vacation rentals or Yahoo search for real estate in the Dom. Rep.
Tell us your concerns by filling the form below
(we'll ask for a payment, of course)
Our representative will look at the place you have chosen, taking photo, making observations and interviewing people if necessary.
You will get the report per e-mail within 7 days of your payment.

Hopefully everything will be all right and you'll soon be booking the flight to enjoy the Dominican Republic. Caribbean is fun, is sunshine, is beaches, is easy-going. It's worth it! (in most cases)
While this offer does not include any legal services or representation, we are closely working with on on the best legal counsels in the Dominican Republic. If you have a legal question or isssue

C

a

r

i

b

a

t

i

o

n

will redirect you inquiry to the competent lawyer.

Contact

C

a

r

i

b

a

t

i

o

n

now Yes, please check this for me:

Trust, but verify!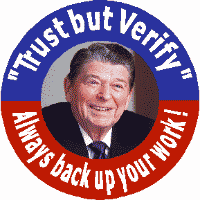 Mashup of related News and Pictures

Google berichtet: real+estate+verify
© 2001-2018 Caribation SRL
Punta Cana/Bavaro: beachfront apartment
Apartment with Ocean View for rent in a beach area
To the girls
Advertisement
IT courses in the Dom Rep
Bitcoin Workshop