Bookmark Caribation: Ctrl-D
Emergency phones
Dominican Republic
Ambulance
809-532 0000
Fire Brigade:
Santo Domingo 809-682 2000
Boca Chica 809-523 4626
Puerto Plata 809-586 2312
Police:
Santo Domingo 809-682 2151
Puerto Plata 809-586 2331
Emergency phones
Cuba
Ambulance
(Havana)
838 1185
838 2185
Fire Brigade:
105
Police:
106
Drug Unit:
103
Home | Mobile | About us | Contact
Deutsch
Italiano
Русский
Santo Domingo [SDQ] airport


Dominican Republic Airports

Arrivals and departures


Live data of current flights
Current flights to and from Santo Domingo [SDQ] airport
Departures and arrivals
You can check the current flights to and from the Dominican Republic for possible delays. Data, including flight-in-progress, from all our four international airports is available. Caribation drivers check this info as well in order to pick up our guests from the airport on time.
Geographic location of the Santo Domingo [SDQ] airport in the Dominican Republic
View Larger Map
Found on Google News (Santo Domingo [SDQ])
Wed, 13 Dec 2017

This RSS feed URL is deprecated, please update. New URLs can be found in the footers at https://news.google.com/news
Fri, 17 Nov 2017
Tue, 19 Sep 2017
Tue, 21 Nov 2017

TGCOM



Il paradiso dei sub in Repubblica DominicanaTGCOM

Parco Nazionale Sottomarino La Caleta - Questa splendida piscina naturale si trova vicino all'Aeroporto Internazionale Las Americas (

SDQ

) di

Santo Domingo

. Qui si possono trovare diverse navi affondate, tra cui a circa 18 metri di profondità l'Hickory

...
Pictures from flickr (Yahoo): dominican,airport,SDQ

012_11
2017-01-05

jimbonzo079 posted a photo:

Las Américas International Airport - Santo Domingo - Dominican Republic - 29/5/2015

Canon AE-1 & FD 50mm f1.8 Lens
Kodak Portra 160

P1160982
2017-01-01

jimbonzo079 posted a photo:

IB 6500 SDQ MAD - Las Américas International Airport - Santo Domingo - Dominican Republic - 29/5/2015

Panasonic Lumix DMC GF5 14-42mm

P1160973
2016-08-27

jimbonzo079 posted a photo:

IB 6500 SDQ MAD - Las Américas International Airport - Santo Domingo - Dominican Republic - 29/5/2015

Panasonic Lumix DMC GF5 14-42mm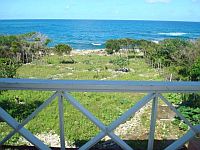 Villa with ocean view $350 000
Apartment with Ocean View for rent in a beach area
To the girls
Advertisement
IT courses in the Dom Rep
Bitcoin Workshop