Bookmark Caribation: Ctrl-D
Emergency phones
Dominican Republic
Ambulance
809-532 0000
Fire Brigade:
Santo Domingo 809-682 2000
Boca Chica 809-523 4626
Puerto Plata 809-586 2312
Police:
Santo Domingo 809-682 2151
Puerto Plata 809-586 2331
Emergency phones
Cuba
Ambulance
(Havana)
838 1185
838 2185
Fire Brigade:
105
Police:
106
Drug Unit:
103
Hotel (italiano parlato)
Appartamento a Boca Chica
villa-ocean-view.caribation.com
seaview.caribation.com
punta-bonita.caribation.com
playa-bonita.caribation.com
beachapartment.caribation.com
altos-de-chavon.caribation.com
oceanview.caribation.com
Santo Domingo [SDQ] airport


Dominican Republic Airports

Arrivals and departures


Live data of current flights
Current flights to and from Santo Domingo [SDQ] airport
Departures and arrivals
You can check the current flights to and from the Dominican Republic for possible delays. Data, including flight-in-progress, from all our four international airports is available. Caribation drivers check this info as well in order to pick up our guests from the airport on time.
Geographic location of the Santo Domingo [SDQ] airport in the Dominican Republic
View Larger Map
Found on Google News (Santo Domingo [SDQ])
Fri, 17 May 2013
Thu, 16 May 2013
Tue, 07 May 2013



Guía 'El Viajero' de Santo DomingoEl País.com (España)

Hoy

Santo Domingo

es una ciudad que creció sin permiso, un revoltillo de hormigón, hierro y palmas que apenas genera lo suficiente como para mantenerse a sí misma a flote. Para muchos turistas, que se decantan por la oferta playera del país en sus

...
Pictures from flickr (Yahoo): dominican,airport,SDQ

Boston-Maine Airways Jetstream 31
2007-02-03

matt.hintsa posted a photo:

Pan Am (Boston-Maine Airways) BAe Jetstream 31 N525PA taxies for departure at SDQ.

Aeropuerto AILA SDQ Santo Domingo
2012-09-13

Aeropuerto AILA SDQ Santo Domingo
2012-09-13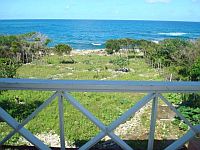 House with ocean view $299 500
Apartment with Ocean View for rent in a beach area
Advertisement
IT courses in the Dom Rep
Half-day study, half-day beach
How about that?
December & January: only hotel bookings accepted (no apartments)