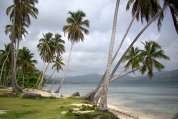 Bookmark Caribation: Ctrl-D
Emergency phones
Dominican Republic
Ambulance
809-532 0000
Fire Brigade:
Santo Domingo 809-682 2000
Boca Chica 809-523 4626
Puerto Plata 809-586 2312
Police:
Santo Domingo 809-682 2151
Puerto Plata 809-586 2331
Emergency phones
Cuba
Ambulance
(Havana)
838 1185
838 2185
Fire Brigade:
105
Police:
106
Drug Unit:
103
Home | Mobile | About us | Contact
Deutsch
Italiano
Русский
Hotel Maguana


Beach hotel in eastern Cuba




Cuba

All rooms with balcony


for a quiet holiday on the beach
This is Caribation's hidden treasure: a small beach hotel with just 16 rooms, very quiet. A perfect getaway (some call it breakation) for busy city professionals or perhaps as a hideout for couples.... just married? Good restaurant ist waiting to serve you, but no aggressive commercial activity around.
Clean, sandy beach just waiting for you

Comfortable rooms in bungalow style

All rooms with A/C and refrigerator
Satellite TV in every room
Hot and cold water
Complementary iron and safety box
Meals in the restaurant optional




Prices start with $70.00 and go up in the high season. Please use the form on the right to get the exact quote.



High Season: 15 JUN - 15 AUG and 15 DEC - 15 MAR


1.00 USD

on 1.Nov.17 at 7:18pm

0.86 EUR

1.00 CHF

1.29 CAD

0.75 GBP

Reservation inquiry


Hotel description

Playa Maguana, the beach in front of Villa Maguana Hotel, has been described as one of the most – if not the most – beautiful beach in Cuba.
It's remote, secluded, and 20 meters of it are exclusive for Villa Maguana guests.

There are a total of four excellent beaches in this area, a short 22 kilometers from Baracoa. The best of the bunch, Playa Managua, fronting the hotel with a coral reef 180 meters offshore.

Villa Maguana is an intimate hotel and a phenomenal getaway: there are picturesque mountains in the background, a stunning private scoop of beach in the middle ground and the Atlantic Ocean as far as the eye can see the foreground.

Villa Maguana is a small. The four beautiful wooden cottages (with four guestrooms each) are scattered over a lush, tropical landscape. You can take it all in from a hammock strung between palm trees or in a porch rocker.

How to get there?

• Domestic flights are scheduled from Havana to the Baracoa airport. Local taxis can be taken from the airport to Villa Maguana.

• Unless you come by air to the Baracoa Airport the car rental is the best option since it allows you to set your own pace and see a good part of eastern Cuba on the road.

• Note that the distance from Holguín and Santiago de Cuba to Baracoa is 255km and 242km respectively... and the roads are not perfect.


• Drive times should be planned carefully.
Driving plan: Santiago de Cuba - Guantánamo - Cajobabo then north to Baracoa (via La Farola) - Villa Maguana. Holguín - Cueto - Moa - Villa Maguana.

Maguana beach just a few steps from your room.

Even experienced travellers are holding their breath: this hideout is unique in the Caribbean for its quite, natural location. No discos, no post-card sellers, well, no internet either. Just you and the beach. And - this is Cuba - if you want a longer walk to a nearby village you are absolutely safe.

All rooms with balcony, most with seaview

Your Mojito will be served in a second...

Google Map view


Larger view
Have you been there? How was it?
© 2001-2018 Caribation SRL
Punta Cana/Bavaro: beachfront apartment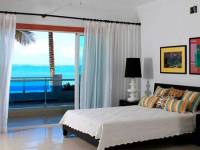 Apartment with Ocean View for rent in a beach area
To the girls
Advertisement
IT courses in the Dom Rep
Bitcoin Workshop