Bookmark Caribation: Ctrl-D
Emergency phones
Dominican Republic
Ambulance
809-532 0000
Fire Brigade:
Santo Domingo 809-682 2000
Boca Chica 809-523 4626
Puerto Plata 809-586 2312
Police:
Santo Domingo 809-682 2151
Puerto Plata 809-586 2331
Emergency phones
Cuba
Ambulance
(Havana)
838 1185
838 2185
Fire Brigade:
105
Police:
106
Drug Unit:
103
Home | Mobile | About us | Contact
Deutsch
Italiano
Русский
Bungalow 100 meters from the beach


Playa Bonita, the world's best




D.R.

Vacation rental, your holiday home


#1 Location in the Dominican Republic
Looking for a vacation stay at the beach?

Caribation has found for you a bungalow very close to a clean, white, sandy beach. For rent for a few days or a few months: just let us know. The bungalow is fully furnished, with one bedroom and an extra bed in the living area for your children or guests. 100 meters to the beach, well guarded, secure area, restaurants, boat rentals, tours and excursions, clean watter to swim and to snorkel... you'll feel in the perfectly chosen place on your holiday.

The bungalow is located in Playa Bonita close to Las Terrenas on the Atlantic coast of the Dominican Republic (check this prime location on Google Maps below!)

Experienced Swiss management will be glad to make your stay an unforgetable holiday


It's vacation time, isn't it?
This beach just 3 minutes to walk

Bedroom in the vacation bungalow
Air fan for your comfort. No A/C

Alley from the beach to the bungalow

Path from bungalow to the beach (100 meters)

Rental Price
for 1 person
Low Season
High Season
Per day
50 USD
55 USD
Each extra person per day
5 USD
5 USD
Lower price if you stay over 14 days.
High Season: NOV 15 - APRIL 30th
Low Season: rest of the year



1.00 USD

on 25.Nov.15 at 3:18am

0.94 EUR

1.02 CHF

1.33 CAD

0.66 GBP

Reservation inquiry


If the bungalows are occupied please check this oceanside apartment

Beach in front of the holiday bungalow

Boat for rent on Punta Bonita holiday

How to get to this beautiful beach bungalow from the airport?

Closest international Airport is Puerto Plata (

POP

). Air-conditioned Taxi will transfer you from the airport to the bungalow's door for 130 USD. Secure, licensed taxis are always waiting in the airport. Taxi-reservation is not needed.

Can you pick me up at the airport?

Yes, from either the Santo Domingo SDQ or Puerto Plata POP airport. It costs 180 US$ from either airport and you pay directly to the driver. The travel time is about 2 1/4 hours from Santo Domingo and about 3 1/4 Std. from Puerto Plata.

The driver will wait for you at the aiport with a card with your name written on it. Please supply us with exact flight info.



Check this vacation spot on Google Maps
Larger view

Kitchen. Cutlery, gas, plates are all included

Extra bed for children or visitors

View the bungalow where you will spend your vacation

The price includes:

Cleaning 2 x week
Bed linen changed weekly
Towels
Electricity
Cooking gas
Kitchen cutlery, plates and cups



Fruit vendor in Las Terrenas nearby

Closet for the vacation wadrobe

Playa Bonita: white beach and palms
(looking to the right)

Sandy beach in front of vacation rental
(looking to the left)

Prices in nearby italian restaurant

Another restaurant on the beach for vacation guests

Bathroom and toilet

Second bathroom, top clean

Our solemn guarantee:
All beach photos on this website have been made within no more then 300 meters from the bungalow offered for rent.






Mashup of News and Pictures, if found


Google reports: playa+bonita+dominican republic

Tue, 27 Oct 2015

TripAdvisor best places in Dominican Republic - 4029tv



TripAdvisor best places in Dominican Republic4029tvPlaya Bonita

, near las Terrenas, has "beautiful virgin beaches with magnificent views!! Could walk and walk and not see anyone!" says DVTLO from NYC. There's "plenty of space to relax under the palm trees" says Joan L from Maryland, while R L from

...
Mon, 12 Oct 2015
TripAdvisor's 10 most incredible places in the Dominican Republic - CNN International
Sun, 15 Nov 2015
Black Friday and Cyber Monday Travel Deals - TravelPulse

TravelPulse



Black Friday and Cyber Monday Travel DealsTravelPulse

On Cyber Monday, at 10 a.m., Tortuga Bay at Puntacana Resort & Club in the

Dominican Republic

will offer the first 10 guests that call a rate of $100 per night for a Junior Suite, with travel times between Friday, August 26 to Sunday, Sept 4, 2016. A

...
Wed, 25 Feb 2015
Top 10 Things to Do In Las Terrenas, Dominican Republic - Huffington Post
© 2001-2015 Caribation
This page powered by jQuery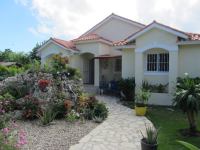 House in Sosua, close to beach $195 000
Apartment with Ocean View for rent in a beach area
Flash news
For Movie Fans
If you liked
Sin City
you will not be disappointed by the new dominican movie
Detective Willy
screening from June 25th.
Iberia flies again
Yes, starting September 2014 Iberia will fly again non-stop between Santo Domingo (SDQ) and Madrid (MAD). There are fice flights per week, departing Madrid on MON WED FRI SAT SUN 11:50 - 14:40. The return flight will depart SDQ on 16:10 and arrive in Madrid at 6:15 next day
One day excursion to Saona island
♠
If you haven't been to the Saona island you haven't been to the Dominican Republic. Just check these pics from one-day
excursion to Saona
Advertisement
IT courses in the Dom Rep
Bitcoin Workshop