Bookmark Caribation: Ctrl-D
Emergency phones
Dominican Republic
Ambulance
809-532 0000
Fire Brigade:
Santo Domingo 809-682 2000
Boca Chica 809-523 4626
Puerto Plata 809-586 2312
Police:
Santo Domingo 809-682 2151
Puerto Plata 809-586 2331
Emergency phones
Cuba
Ambulance
(Havana)
838 1185
838 2185
Fire Brigade:
105
Police:
106
Drug Unit:
103
Casa 2 Camere
Hotel (italiano parlato)
Appartamento a Boca Chica
villa-ocean-view.caribation.com
seaview.caribation.com
punta-bonita.caribation.com
playa-bonita.caribation.com
beachapartment.caribation.com
altos-de-chavon.caribation.com
oceanview.caribation.com
Home | Mobile | About us | Contact
Deutsch
Italiano
Русский
Bungalow 100 meters from the beach


Playa Bonita, the world's best




D.R.

Vacation rental, your holiday home


#1 Location in the Dominican Republic
Looking for a vacation stay at the beach?

Caribation has found for you a bungalow very close to a clean, white, sandy beach. For rent for a few days or a few months: just let us know. The bungalow is fully furnished, with one bedroom and an extra bed in the living area for your children or guests. 100 meters to the beach, well guarded, secure area, restaurants, boat rentals, tours and excursions, clean watter to swimm and to snorkel... you'll feel in the perfectly chosen place on your holiday.

The bungalow is located in Playa Bonita close to Las Terrenas on the Atlantic coast of the Dominican Republic (check this prime location on Google Maps below!)

Experienced Swiss management will be glad to make your stay an unforgetable holiday


It's vacation time, isn't it?
This beach just 3 minutes to walk

Bedroom in the vacation bungalow
Air fan for your comfort. No A/C

Alley from the beach to the bungalow

Path from bungalow to the beach (100 meters)

Rental Price
for 1 person
Low Season
High Season
Per day
50 USD
55 USD
Each extra person per day
5 USD
5 USD
Lower price if you stay over 14 days.
High Season: NOV 15 - APRIL 30th
Low Season: rest of the year



1.00 USD

on 1.Feb.15 at 5:17pm

0.88 EUR

0.93 CHF

1.27 CAD

0.66 GBP

Reservation inquiry


Beach in front of the holiday bungalow

Boat for rent on Punta Bonita holiday

How to get to this beautiful beach bungalow from the airport?

Closest international Airport is Puerto Plata (

POP

). Air-conditioned Taxi will transfer you from the airport to the bungalow's door for 130 USD. Secure, licensed taxis are always waiting in the airport. Taxi-reservation is not needed.

Can you pick me up at the airport?

Yes, from either the Santo Domingo SDQ or Puerto Plata POP airport. It costs 180 US$ from either airport and you pay directly to the driver. The travel time is about 2 1/4 hours from Santo Domingo and about 3 1/4 Std. from Puerto Plata.

The driver will wait for you at the aiport with a card with your name written on it. Please supply us with exact flight info.



Check this vacation spot on Google Maps
Larger view

Kitchen. Cutlery, gas, plates are all included

Extra bed for children or visitors

View the bungalow where you will spend your vacation

The price includes:

Cleaning 2 x week
Bed linen changed weekly
Towels
Electricity
Cooking gas
Kitchen cutlery, plates and cups



Fruit vendor in Las Terrenas nearby

Closet for the vacation wadrobe

Playa Bonita: white beach and palms
(looking to the right)

Sandy beach in front of vacation rental
(looking to the left)

Prices in nearby italian restaurant

Another restaurant on the beach for vacation guests

Bathroom and toilet

Second bathroom, top clean

Our solemn guarantee:
All beach photos on this website have been made within no more then 300 meters from the bungalow offered for rent.






Mashup of News and Pictures, if found


Google reports: playa+bonita+dominican republic

Mon, 14 Apr 2014

Pro Surfer Turned Business Woman Shakes Up Dominican Surf Scene - Forbes

Wed, 19 Nov 2014

The 10 Best All-Inclusive Resorts In The World - Huffington Post



The 10 Best All-Inclusive Resorts In The WorldHuffington Post

There's nothing we love more than an all-inclusive resort. The boundless beverages, the boundless beaches, the boundless beauty... and the boundless food (because let's be honest, that's the whole reason we're on vacation in the first place). And

...
Sat, 05 Apr 2014
Bob Stannard: While Dominican Republic modernizes, respect remains a way of ... - vtdigger.org
Sun, 04 May 2014
Which Belize Beach Town Will Win Out? - International Living



Which Belize Beach Town Will Win Out?International Living

The attributes of a life of ease in Belize have been well documented: beautiful warm weather, friendly people who speak English, and lovely sand beaches with the Caribbean Sea lapping at the shoreline. Those are just some of the reasons my wife Char

...
© 2001-2015 Caribation
This page powered by jQuery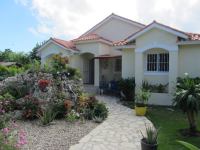 House in Sosua, close to beach $195 000
Apartment with Ocean View for rent in a beach area
Flash news
Marco Antonio & Ana Gabriel in Punta Cana
Save this date: November 29th in Hard Rock Hotel & Casino in Punta Cana. Do not miss this great show by Marco Antonio Solis and Ana Gabriel. You can buy tickets in the La Sirena supermarkets, too.
Santo Domingo Colonial Fest
♠
In the days 12. - 23. November the visitors to Santo Domingo will enjoy a dance and art festival in the Zona Colnial of the city (Old Town). 1400 local artisans will present their works, plenty of merengue music, too. This year's tag word: edutainment.
Sosua: 4th Multicultural Festival is coming
♠
On the 26th, 27th and 28th of september you can enjoy the events of the Multicultural Festival in Sosua, on the northern coast of the Dominican Republic. Yuca can dance salsa to the music of Yiyo Sarante, or listen to the concert of Pedrito Reynoso. Children and adults alike will certainly like to see the horse parade.
Advertisement
IT courses in the Dom Rep
Bitcoin Workshop