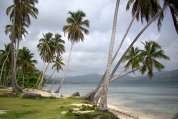 Bookmark Caribation: Ctrl-D
Emergency phones
Dominican Republic
Ambulance
809-532 0000
Fire Brigade:
Santo Domingo 809-682 2000
Boca Chica 809-523 4626
Puerto Plata 809-586 2312
Police:
Santo Domingo 809-682 2151
Puerto Plata 809-586 2331
Emergency phones
Cuba
Ambulance
(Havana)
838 1185
838 2185
Fire Brigade:
105
Police:
106
Drug Unit:
103
Casa 2 Camere
Hotel (italiano parlato)
Appartamento a Boca Chica
villa-ocean-view.caribation.com
seaview.caribation.com
punta-bonita.caribation.com
playa-bonita.caribation.com
beachapartment.caribation.com
altos-de-chavon.caribation.com
oceanview.caribation.com
Home | Mobile | About us | Contact
Deutsch
Italiano
Русский
Caribe Tours in Dominican Republic
Long distance bus company




D.R.

Air conditioned buses
Dom. Rep. and Haiti
Bus is the best way to travel longer distances in the Dominican Republic. You can expect a decent service from the national carrier Caribe Tours. They cover dozens of destinations across the country (and even to Haiti) and have a quite modern fleet. Buses are air-conditioned. In the capital Santo Domingo the Caribe Tours terminal is located in:

27 de Febrero esq. Leopoldo Navarro
Santo Domingo, R.D.

Tel. (809) 221 - 4422

Click here for Reservations




Caribe Tours Main Terminal in Santo Domingo

Dear Traveller: we don't book tickets nor answer questions related to Caribe Tours
If you have a question such as How much does it cost to go to Cap Haitien please conctact the Caribe Tours company, not us.


Bus Schedule of the tranport company Caribe Tours in the Dominican Republic and Haiti

How much does it cost?

Just an example: one of the longest routes across the island, from Santo Domingo to Samana: (4 hous) RD$ 330.00 Ticket price one-way
(1.00 US$ = 42.00 RD$, approx.)
Where are they located?

Caribe Tours has terminals in all major towns with the exception of the East Coast

List of all terminals with addresses and phone numbers

If you need to travel from Santo Domingo to Punta Cana please contact Expreso Bavaro

Here - Aqui:


Bigger Map

Found on Google News (caribe+tours)

Wed, 05 Mar 2014

Sat, 01 Mar 2014




Paco de Lucia receives heartfelt funeral in SpainSan Antonio Express

While on one of his world

tours

, De Lucia became fascinated by the cajon — a box-like percussion instrument used in Peruvian criollo (or creole) coastal music. Today the cajon is as much an integral part of flamenco as is the guitar or staccato hand-clap.

and more »
Last update: December 2013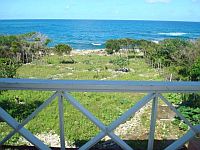 House with ocean view $249 500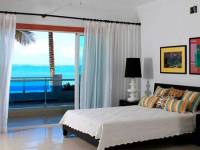 Apartment with Ocean View for rent in a beach area
Flash news
One day excursion to Saona island
♠
If you haven't been to the Saona island you haven't been to the Dominican Republic. Just check these pics from one-day
excursion to Saona
Elton John in Altos de Chavon

That's right, on February 28 is the only concert day of Elton John in the Dom Rep. Where? In Altos de Chavon, Casa de Campo, La Romana. Interested? The tickets are available for US$ 500.00 or even less. Please call for reservations 809-523-2070/2080
More fights anounced

Condor will now fly from Munich to Puerto Plata and from Warsaw to Punta Cana. Evelop Air from Madrid to Punta Cana. Air France will add flights from Paris to Santo Domingo and to Punta Cana. No more excuses for 2014: just pack your bags.
Advertisement
IT courses in the Dom Rep
Half-day study, half-day beach
Smart!