Bookmark Caribation: Ctrl-D
Emergency phones
Dominican Republic
Ambulance
809-532 0000
Fire Brigade:
Santo Domingo 809-682 2000
Boca Chica 809-523 4626
Puerto Plata 809-586 2312
Police:
Santo Domingo 809-682 2151
Puerto Plata 809-586 2331
Emergency phones
Cuba
Ambulance
(Havana)
838 1185
838 2185
Fire Brigade:
105
Police:
106
Drug Unit:
103
Hotel (italiano parlato)
Appartamento a Boca Chica
villa-ocean-view.caribation.com
seaview.caribation.com
punta-bonita.caribation.com
playa-bonita.caribation.com
beachapartment.caribation.com
altos-de-chavon.caribation.com
oceanview.caribation.com
Unique building lot in Constanza
Dominican Republic, La Vega




D.R.

US$ 80,00 per sq meter
Total area: 18 600 Sq meters
Land on a hill overlooking beautiful valley. 3 min. to town.

For sale in a green, healthy, rural area in the Dominican Republic

FOR SALE: building lot on a hill

Top-hill land overlooking the valley of Constanza. Close to National Park Valle Nuevo

Titulo (Title of ownership)

Area: 18 600 sq meters

Sale price: $US 1 488 000

Build a castle, a hotel, or a castle hotel!

Where is Constanza?

Constanza is located at 4050 ft (1230 meters) in the Central Range Mountains (Cordillera Central). It less hot then the rest of the Dominican Republic. Average temperatures are below 86 °F (30 °C), even in summer. The valley of Constanza is 8 km long and 4 km wide.

Why Constanza?

Clean air, ecological reserve of Ebano Verde

The town of 50 000 inhabitants is the highest located town in the Caribbean and it claims its own Constanza National Airport COZ. The airport of Constanza provides additional tourist and cargo access to the valley. New asphalt runway 6,600 feet long has been placed in 2006.

New, excellent road (N12) to national highway Autopista Duarte (A1). Public bus transport.

View from property on the Constanza valley

Apples, strawberries and peaches grown here

The lower part of the property

The land for sale - please note:


This is a large property on and around the hill. The location, the views and the climate make this prime piece of real estate suitable for own use or a hotel/spa investment.
A home for all nature-lovers.
Electricity can easily be connected from the city network
Investment (tubes from the foot of the hill and a pump) is required to provide water supply.
Do you need more information?

Here the contact form.

Inquiry and Contact
Did you know?

As a foreign investor, or new Dominican resident, you might be exempted from the property tax in the Dominican Republic. Please call (or have your lawyer call) us for more details:
Tel. +1 305 517 7120

Distances from property:
79,5 miles (128 Km) to the national capital Santo Domingo.
101 miles (163 Km) to the Santo Domingo [SDQ] International Airport
114 miles (183 Km) to Puerto Plata [POP] International Airport

Old bungalow at the top of property
© 2001-2013 Caribation
This page powered by jQuery
C

a

r

i

b

a

t

i

o

n

sales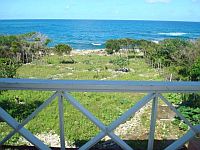 House with ocean view $299 500
Apartment with Ocean View for rent in a beach area
Advertisement
IT courses in the Dom Rep
Half-day study, half-day beach
How about that?
December & January: only hotel bookings accepted (no apartments)