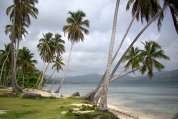 Bookmark Caribation: Ctrl-D
Emergency phones
Dominican Republic
Ambulance
809-532 0000
Fire Brigade:
Santo Domingo 809-682 2000
Boca Chica 809-523 4626
Puerto Plata 809-586 2312
Police:
Santo Domingo 809-682 2151
Puerto Plata 809-586 2331
Emergency phones
Cuba
Ambulance
(Havana)
838 1185
838 2185
Fire Brigade:
105
Police:
106
Drug Unit:
103
Home | Mobile | About us | Contact
Deutsch
Italiano
Русский
How to make a reservation?
Book your beach vacation easily

Holiday Apartments, bungalows
Dominican Republic and Cuba
It is simple to book your holiday accomodation with

C

a

r

i

b

a

t

i

o

n



Just choose the bungalow or apartment listed in the menu on the left and fill the form which ist located on every description page

You'll get our firm offer within 3 working days.

If you like it, we'd ask for a down payment of about 20%

After your payment has been received we'll send you the final confirmation. The outstanding amount will be due upon arrival.
Bitcoin
Our QR code
For some selected reservations and services a down payment can be made with
Bitcoins
. We will quote you the bitcoin amount upon request. Due to high volatility of the bitcoin exchange you will be requested to make the BTC payment on the day you receive our offer.


You can certainly send us the down payment per Western Union or Money Gramm if you feel uneasy about on-line payments. Bank transfer is also available for our european guests. No

C

a

r

i

b

a

t

i

o

n

agent will ever ask you for credit card number


What if I must cancel the reservation?

Cancelation fee is 50% of your down payment until 30 days before your confirmed arrival.
It is 100% of the down payment if you cancel less then 30 days before arrival.


Can you pick me up from the Airport?

If you land in Las Americas (SDQ) airport in Santo Domingo - in most cases Yes
In other airports - please ask.


Can I make a reservation for a short time only?

Please try, but as last minute only. Reservations shorter then 2 weeks are only considered if you write us 7 days before arrival, not earlier. Long-term tenants have priority.


Can I make a reservation for accommodation long in advance?

Only for long-time rentals (6 months or longer). If you need an apartment for just one month please contact us one month in advance, not earlier. The reservations for hotels, however, you can make at any time. This is important if you plan your trip for the end of the year (January/December), when we are mostly booked out completely.





Security advice

:

C

a

r

i

b

a

t

i

o

n

reservation agent will never ask you for a credit card number!
C

a

r

i

b

a

t

i

o

n

Service Charge US$ 33.00

C

a

r

i

b

a

t

i

o

n

supports tourism, travel & adventure in the Dominican Republic and Cuba. If you like our site, let your friends know it. Link to us in your website, click on the Like-Button (top-left) or mentioning us in your blogs, Facebook, Twitter, or social networks.

Thank you, and

Viva El Caribe!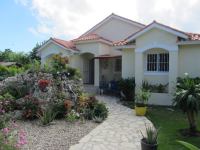 House in Sosua, close to beach $195 000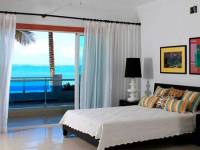 Apartment with Ocean View for rent in a beach area
To the girls
Advertisement
IT courses in the Dom Rep
Bitcoin Workshop