Bookmark Caribation: Ctrl-D
Emergency phones
Dominican Republic
Ambulance
809-532 0000
Fire Brigade:
Santo Domingo 809-682 2000
Boca Chica 809-523 4626
Puerto Plata 809-586 2312
Police:
Santo Domingo 809-682 2151
Puerto Plata 809-586 2331
Emergency phones
Cuba
Ambulance
(Havana)
838 1185
838 2185
Fire Brigade:
105
Police:
106
Drug Unit:
103
Hotel (italiano parlato)
Appartamento a Boca Chica
villa-ocean-view.caribation.com
seaview.caribation.com
punta-bonita.caribation.com
playa-bonita.caribation.com
beachapartment.caribation.com
altos-de-chavon.caribation.com
oceanview.caribation.com
Hurricane (ciclon) alerts


2011 Names: Arlene, Bret, Irene, Katia, Ophelia, Rina

WEATHER WARNINGS
Hurricane warnings for the Caribbean Islands
Caribation service for travelers to Dominican Republic, Cuba, Haiti and Puerto Rico

Disclaimer: External data. Caribation assumes no liability.

Report date: Sun, 19 May 2013 23:36:27 GMT
Source: National Hurricane Center (Atlantic)
More info and current maps

Hurricanes (called ciclon in Cuba) are tropical cyclones. Danger arises through very high wind speeds, waves and heavy rain falls. Hurricane season lasts from June through November. We receive this frequent question: How am I supposed to behave as a tourist when I get surprised on the island?

Three simple rules:
1. Stay home.
2. Prepare for much rain.
3. Follow the instructions of the Civil Protection authorities.

Also, you will not be surprised. The arrival of a storm is widely alerted one or two days in advance.




Searching news on...

hurricane caribbean dominican ... hurricane caribbean ... hurricane ...
Pictures from flickr (Yahoo): hurricane,caribbean

The Remains.
2013-05-05

DTG Photography posted a photo:

What remains of a house after a hurricane on Isla Mujeres.

Urban Decay on Isla Mujeres
2013-05-05

DTG Photography posted a photo:

Some abandoned buildings on Isla Mujeres.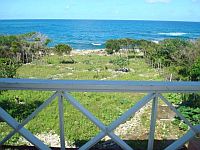 House with ocean view $299 500
Apartment with Ocean View for rent in a beach area
Advertisement
IT courses in the Dom Rep
Half-day study, half-day beach
How about that?
December & January: only hotel bookings accepted (no apartments)