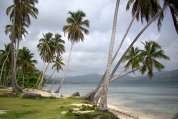 Bookmark Caribation: Ctrl-D
Emergency phones
Dominican Republic
Ambulance
809-532 0000
Fire Brigade:
Santo Domingo 809-682 2000
Boca Chica 809-523 4626
Puerto Plata 809-586 2312
Police:
Santo Domingo 809-682 2151
Puerto Plata 809-586 2331
Emergency phones
Cuba
Ambulance
(Havana)
838 1185
838 2185
Fire Brigade:
105
Police:
106
Drug Unit:
103
Home | Mobile | About us | Contact
Deutsch
Italiano
Русский
Travel Information
for Dominican Republic and Cuba




D.R.

Visa, Money, Weather, Transport, Safety
things to know on your Caribbean vacation
Visa Dominican Republic

Most travellers do not need a visa to the Dominican Republic if they travel as tourists. The list of the countries which do not need visa is provided below. If in doubt please check with the dominican consulate. The consulate address for UK citizens:

Embassy of the Dominican Republic
Consular Section
139, Inverness Terrace
Bayswater
London
W2 6JF
Fax: 020 7 727 3693
E-mail: info@dominicanembassy.org.uk

Upon arrival you will have to buy a tourist card for 10.00 US$ and fill a simple form (right)

No visa is requered for the citizens of the USA, Canada, countries if Western Europe.





New from July 2012: Tourists from USA, Canada and Western Europe do not need a visa to stay up to 60 days. (it was 90 days until now). You should apply for extension over 60 days in the Departamento de Extranjería, Dirección General de Migración If you don't, you'll charged en administrative fee at the border during departure. The fees are progressive: please check the fees here

Travel arrival form in the Dominican Republic

FAQ:
How much money do I need for vacation in the Dominican Republic?

If you are an average tourist travelling alone please calculate US$100.00 per day. This includes accommodation.

If you have high expectations about your trip please calculate the actual cost of accommodation, such as this one, plus US$100.00 per day for other expenses. Please note that the prices of villas are calculated for couples or family occupation. It will be expensive for a single person to rent a villa




Self-catering
shopping example

We are frequently asked about the basic grocery prices. Here is what you buy on the local market for exactly US$1.00
(Sample purchase from September 2017)


The complete list of no-dominican-visa-needed countries:

Andorra, Antigua, Aruba, Australia, Austria, Bahamas, Barbados, Belgium, Brazil, Bolivia, Canada, Chile, Costa Rica, Croatia, Czechoslovakia, Curacao, Denmark, Dominica, El Salvador, Finland, France (includes Guadeloupe, Guyana, Martinique, Reunion and St. Kitts), Germany, Great Britain, Greece, Guatemala, Holland, Honduras, Hungary, Ireland, Turks & Caicos Islands, Italy, Jamaica, Lithuania, Luxembourg, Macedonia, Mexico, Monaco, Norway, Paraguay, Poland, Portugal, Russia, San Marino, St. Vincent and the Grenadines, St. Lucia, Slovenia, Spain, Sweden, Switzerland, Surinam, Trinidad & Tobago, the United States (including Puerto Rico and the US Virgin Islands), Ukraine, Venezuela and Yugoslavia.

Dear Traveller: we don't sell tourist cards nor process visa applications.
Please contact the consulate in your country of residence.


Tourist Card from Cuba

Visa to Cuba

Travel to Cuba is extremely easy, too

Tourist cards (left) are a substitute for a visa in your passport if you travel to Cuba for vacation.

Where to get one?
Travel agents, airlines and cuban consulates, of course, will gladly issue a tourist card for you at a price of about 20-25 US$. You can stay in Cuba up to 30 days with a tourist card and extend it for another 30 days in the immigration office (D.I.E.) if you wish (but only once).

Will my passport be stamped by the border guards in Cuba?
No.

Airlines - Fluglinien - Santo Domingo
Condor... more info

Condor Telephones in Santo Domingo

(809) 682-8133
(809) 689-9625

Address: Lufthansa / Condor
Ave. George Washington No 353, Santo Domingo, Dom Rep


(as of January 2011)

Yes, Condor offers lastminute prices
Current time in the Dominican Republic & Cuba
| | |
| --- | --- |
| Santo Domingo, Dominican Republic | Havana, Cuba |
Embassies - Botschaften - Santo Domingo
GERMANY


Gustavo Mejia Ricart 196, Esq. Av. A. Lincoln
Torre Piantini - Piso 17, Santo Domingo
Tel.: (809) 542 8950
Fax: (809)542 8961

Argentina


Avenida Máximo Gómez, 10
Tel.: (809)682-2977
Fax: (809)567-5304

BELGIUM


Abraham Lincoln, 504
Tel.: (809)562-1661
Fax: (809)562-3383

BID


Torre BHD
Tel.: (809)562-6400
Fax: (809)562-2607

Bolivia


Federico Geraldino, 58
Tel.: (809)565-8573
Fax: (809)565-9839

Brazil


Winston Churchill, 32
Tel.: (809)532-0868
Fax: (809)532-0917

Canada


Máximo Gómez, 30
Tel.: (809)685-1136
Fax: (809)682-2691



Chile


Anacaona, 11
Mirador Sur
Tel.: (809)532-7800)
Fax: (809)530-8310)

China


Abraham Lincoln, 952
Tel.: (809)562-5565
Fax: (809)563-4139

Chipre


K, HIDOSA, Herrera
Tel.: (809)530-2424
Fax: (809)530-1311

Colombia


Abraham Lincoln,
esquina José Amado Soler
Tel.: (809) 562-1670
Fax: (809)562-3253



Korea


Sarasota, 98
Tel.: (809)532-4314
Fax: (809)532-3907

Costa Rica


Malaquías Gil, 11
Serallés
Tel.: (809)565-6419
Fax: (809)565-6467

DENMARK


Abraham Lincoln, 504
Tel.: (809)562-1661
Fax: (809)562-3383

SPAIN


Independencia, 1205
Tel.: (809)535-1615
Fax: (809)535-1595

PHILIPPINES


Independencia, 201
Tel.: 689-6120
Fax: (809)689-3518

FINLAND


César Nicolas Penson, 38
Tel.: (809)687-5553

France


George Washington, 353
Tel.: (809)689-2161
Fax: (809)221-8408

UNITED KINGDOM (U.K.)


27 de Febrero, 233
Tel.: (809)472-7111
Fax: (809)472-7574

Guatemala


Pedro Henríquez Ureña, 135
Telefax: (809)567-0115

Haiti


Juan Sánchez Ramírez
Tel.: (809)686-5778
Fax: (809)686-6096

HOLLAND


Mayo Enrique Valverde
Tel.: (809)565-5240
Fax: (809)565-4685

Honduras


Salvador Sturla, 12
Tel.: (809)565-5182
Fax: (809)472-2020

Israel


Pedro Henríquez Ureña, 80
Tel.: (809)542-1635
Fax: (809) 562-3555

Italy


Rodríguez Obijo, 4
Tel.: (809)689-3684
Fax: (809)582-8296

Jamaica


Calle Marginal,5
Autopista 30 de Mayo
Tel.: (809)532-1079
Fax: (809)533-8725

Japan


Torre BHD
Tel.: (809)567-3365
Fax: (809)566-8013

Jordania


Luis Eduardo Vicioso, 12
Tel.: (809)533-0127

Mexico


Arzobispo Meriño, 255
Tel.: (809)687-6444
Fax: (809)687-7872

Nicaragua


Agustín Lara, 22
Tel.: (809)563-2311
Fax: (809)565-7961

VATICAN


Máximo Gómez, 27
Tel.: (809)682-3773
Fax: (809)687-0287

PanamÀ


Benito Monción, 255
Tel.: (809)688-3789
Fax: (809)685-3665



Peru


Virgilio Díaz Ordoñez, 16
Tel.: (809)565-5851

Portugal


Residencia Daniel Mauricio
Las Praderas
Telefax: (809)535-3273

Russia


Libertador, 31
San Carlos
Tel.: (809)685-4555
Fax: (809)685-9255

Malta


Agustín Lara, 45
Tel.: (809)549-5576
Fax: (809)549-5974

SWEDEN


Máximo Gómez, 31
Tel.: (809)685-2131
Fax: (809)476-7008

SWITZERLAND


José Gabriel, 26
Tel.: (809)685-0126/27

THAILAND


Fantino Falco, 49
Tel.: (809)541-7445
Fax: (809) 567-8995

Trinidad & Tobago


Isabel La Católica, 171
Tel.: (809)688-1645
Fax: (809)688-7001

TURKEY


27 de Febrero, 201
Tel.: (809)566-8959
Fax: (809)530-2927

Uruguay


Baltazar Brum, 7
Tel.: (809)682-5565
Fax: (809)687-2167

USA


César Nicolás Penson
Tel.: (809)221-2171
Fax: (809)686-7437

Venezuela


Anacaona, 7
Mirador Sur
Tel.: (809)537-8882
Fax: (809)537-8780
Google News: santo+domingo
EMBAJADAS EN LA REPUBLICA DOMINICANA
---
ARGENTINA Argentina
Av. Máximo Gómez No. 10 Apartado Postal No. 1302 Santo Domingo República Dominicana Tel. : 682-0976 / 682-2977 682-1074 Fax: 221-2206
---
BELGICA Bélgica
Av.11, entre 6ta. y 7ma. Transversal Quinta La Zulianita, Urbanización Altamira Santo Domingo República Dominicana Tel. : 263-3334 / 263-3335 / 561-9397 Fax: 261-1333 / 261-0309
---
BRASIL Brasil
e.brazil@oodetel.net.do Av. Winston Churchill No.32, II Piso Edificio Franco Acra y Asociados, Santo Domingo, Rep.Dom. Tel.: 532-0868 / 532-0342 / 532-4200 Fax: 532-0917
---
CANADA Canadá
Capital Eugenio de Marchena No.39 Ens. La Esperilla Santo Domingo República Dominicana Tel.: 685-1136 Fax: 652-2691
---
CHILE Chile
Av. Anacaona No. 11, Ensanche Mirador Sur, Santo Domingo, Rep. Dom. Tel.: 532-7800 / 530-8441 Fax : 530-8310
---
COLOMBIA Colombia
c.colombia@codetel.net.do Cale Fernando Escobar Hurtado No. 8 Piantini, Santo Domingo, Rep. Dom. Tel.: 562-1670 15282 / 3642 Fax : 562-3253
---
COSTA RICA Costa Rica
emb.costarica@codetel.net.do Calle Malaquías Gil No.11 (altos) Ensanche Serrallés, Santo Domingo, Rep. Dom. Tel.: 683-7002 / 683-7209 Fax: 565-6467
---
CUBA Cuba
embadom@codetel.net.do Calle Francisco Prats Ramírez No. 809, Santo Domingo, Rep Dom. Tel.: 537-2113 / 537-0139 Fax: 537-9820
---
ECUADOR Ecuador
mecuador@eodetel.net.do Calle Rafael Augusto Sánchez No. 17 Edificio Profesional Saint Michel, Oficina 301, Santo Domingo, Rep. Dom. Tel.: 563-8363 / 563-8091 Fax : 563-8153
---
EL SALVADOR El Salvador
emb.salvador@codetel.net.do , Calle Haim López Penha No. 28 Ensanche Paraíso, Santo Domingo, Rep. Dom. Tel.: 565-4311 Fax : 541-7503
---
ESTADOS UNIDOS Estados Unidos de América (U.S.A.) infocsdq@usia.gov Av. César Nicolás Penson, esq. Máximo Gómez, Santo Domingo Rep. Dom. Tel. : 221-2171 Fax: 687-7431
---
FRANCIA Francia
saintdomingue@missioneco.org Calle Las Damas No. 42 Zona Colonial, Santo Domingo, República Dominicana Tel. : 687-5270 Fax: 687-5276
---
GRAN BRETAÑA Gran Bretaña
brit.emb.emb.sadom@codetel.net.do Av. 27 de Febrero No. 233 Edificio Corominas Pepín, 7mo. piso Santo Domingo, Rep. Dom. Tel. : 472-7111 / 472-7671 / 472-7373 Fax: 472-7574 / 472-7190
---
GUATEMALA Guatemala
Calle Santiago No.359 Gazcue, Santo Domingo, Rep. Dom. Tel. : 689-5327 / 689-5614 Fax : 689-5146
---
HAITI Haití
amb.haiti@codetel.net.do Calle Juan Sánchez Ramírez No.33 Zona Universitaria, Santo Domingo, Rep. Dom. Tel. : 686-5778 / 221-8710 / 11 412-7112 hasta 14 Fax: 686-6096 HONDURAS Honduras e.honduras@oodetel.net.do Calle Aristides García Mella esq. Dolores Rodríguez, edif. El Buen Pastor Sexto Mirador Sur, Santo Domingo, Rep. Dom. Tel.: 482-7992 Fax: 472-2020
---
ITALIA Italia
ambital@codetel.net.do Calle Rodríguez Objío No.4 Gazcue Santo Domingo República Dominicana Tel. : 682-0830
---
JAMAICA Jamaica
emb.jamaica@codetel.net.do Av. Enriquillo No. 61 casi esq. San Pio X Los Cacicazgos, Santo Domingo, Rep. Dom. Tel.: 482-7770 Fax: 482-7773 / 482-7771
---
MEXICO México
embamex@codetel.net.do Calle Arzobispo Meriño esq. Mercedes No.265, Santo Domingo, Rep. Dom. Tel. : 687-6641/687-6889 Fax: 687-7872
---
PANAMA Panamá
emb.panama@codetel.net.do Benito Monción No.255, Gazcue, Santo Domingo, Rep. Dom. Tel. : 688-3789 / 476-7396 Fax : 685-3665
---
PERU Perú
embaperu@codetel.net.do Calle Mairení No. 31 Los Cacicazgos, Santo Domingo, Rep. Dom. Tel. : 482-3200 Fax: 482-3334
---
URUGUAY Uruguay
embur@codetel.net.do Calle Luis. F Tomen No. 110, Apto. 401, Torre Ejecutiva Gapo, Ens Evaristo Morales, Sto. Dgo., Rep. Dom. Tel. : 227-3475 / 472-4229 Fax: 472-4231
---
Venezuela
Av. Anacona No.7, Mirador Sur Sto. Dgo. República Dominicana Tel. : 537-8882 / 537-5997 Fax : 537-8780 48 49



CONSULADOS EN LA REPUBLICA DOMINICANA
ALEMANIA Alemania
Rafael Augusto Sánchez No. 23 esq. Lope de Vega, Plaza Intercaribe Ens. Naco, Santo Domingo Rep. Dom. Tel. : 809-565-8811 Fax: 809-567-5014
---
ANTIGUA Y BARBUDA
Juan Alejandro Ibarra No.124 Ensanche La Fe, Santo Domingo, Rep. Dom. Tel.: 809-544-3797 / 809-565-4721 Fax: 809-541-4781
---
Argentina
Av. Máximo Gómez No. 10, Santo Domingo, Rep. Dom. Tel.: 682-0976 / 682-2977 Fax : 221-2206
---
AUSTRIA Austria
Calle Gral. Román Franco Bidó No. 11 Bella Vista, Santo Domingo, República Dominicana Tel.: 809-508-0709 Fax: 809-532-5603
---
BAHAMAS Bahamas
Calle César Nicolás Penson No.116, Santo Domingo, Rep. Dom. Tel.: 809-560-1451 Fax: 809-682-0237
---
BELGICA Bélgica
Torre Panamericana Piso 10, Av. Abraham Lincoln No.504 Santo Domingo República Dominicana Tel.: 809-544-2200 / 809-562-1661 Fax: 809-562-3383
---
BELICE Bélice
Calle Luis F Thomen No. 110 Evaristo Morales, Santo Domingo, Rep. Dom. Tel.: 809-567-5023 Fax: 809-567-7159
---
BOLIVIA Bolivia
Calle Federico Geraldino No.58 Ensanche Piantini, Santo Domingo, Rep. Dom. Tel. : 809-565-8573 Fax: 809-412-8759
---
BRASIL Brasil
Edif. Franco, Acra & Asociados Av. Winston Churchill No.32, 2do. Piso, Santo Domingo, Rep. Dom. Tel. : 809-532-0342/ 0868 Fax: 809-532-0917
---
CANADA Canadá
Calle Capitán Eugenio de Marchena No.39 Ensanche La Esperilla, Santo Domingo, Rep.Dom. Tel. : 809-685-1136 Fax: 809-682-2691
---
CHILE Chile
Av. Anacaona No. 11, Mirador Sur, Santo Domingo, Rep. Dom. Tel. : 809-532-7800 / 809-530-8441 Fax : 809-530-8310
---
COLOMBIA Colombia
Calle Femando Escobar Hurtado No. 8, Piantini, Santo Domingo, Rep. Dom. Tel. : 809-562-1670 / 809-562-5282 Fax: 809-562-3253
---
COSTA RICA Costa Rica
Calle Agustín Lara No.22 Piantini, Santo Domingo, República Dominicana Tel. : 809-565-6419 Fax: 809-683-7215
---
CUBA Cuba
Calle Francisco Prats Ramírez No.808 esq. Privada, El Millón, Santo Domingo, Rep. Dom. Tel. : 809-537-2113 Fax: 809-537-9820
---
DINAMARCA Dinamarca
Av. Abraham Lincoln No.504, Santo Domingo República Dominicana Tel. : 809-549-5100 Fax: 809-567-7992
---
ECUADOR Ecuador
Calle Rafael Augusto Sánchez No. 17 Edif. Profesional Saint Michell, Oficina 301, Santo Domingo, Rep. Dom. Tel. : 809-563-8363 Fax: 809-563-8153
---
EL SALVADOR El Salvador
Calle Haim López Penha No. 28-B Ens. Paraíso, Santo Domingo, Rep. Dom. Tel. : 809-565-4311 Fax: 809-541-7503 ESTADOS UNIDOS Estados Unidos de América (U. S. A.) Av. César Nicolás Penson Esq. Máximo Gómez, Santo Domingo, República Dominicana Tel. : 809-221-2171 Fax: 809-689-0959
---
HAITI Haití
Calle Juan Sánchez Ramírez No.33 Zona Universitaria, Santo Domingo, Rep. Dom. Tel. : 809-686-5778 Fax: 809-686-6096
---
HONDURAS Honduras
Calle Salvador Sturla No.12, Altos Ensanche Naco, Santo Domingo, Rep. Dom. Tel. : 809-565-5162 Fax: 809-472-2020
---
JAMAICA Jamaica
Av. Enriquillo No. 61 casi esq. San Pio X Los Cacicazgos, Santo Domingo, Rep. Dom. Tel.: 809-482-7770 Fax: 809-482-7773 / 809-482-7771
---
MEXICO México
Calle Arzobispo Meriño No.265, esq. Las Mercedes Zona Colonial, Santo Domingo Rep. Dom. Tel. : 809-687-7494 Fax: 809-687-7872
---
NICARAGUA Nicaragua
Av. José Andrés Aybar Castellano No. 152 La Esperilla, Santo Domingo República Dominicana Tel. : 809-563-2311 Fax: 809-565-7961
---
PAISES BAJOS Países Bajos
Calle Max Hquez. Ureña No. 50, casi esq. Abraham Lincoln, Ens. Piantini. Santo Domingo, República Dominicana Tel. : 809-540-1256 Fax : 809-565-4685
---
UNION EUROPEA Unión Europea
Calle Rafael Augusto Sánchez No.21 Ensanche Naco Santo Domingo República Dominicana Tel.: 809-227-0525 Fax: 809-567-5851







© 2001-2018 Caribation SRL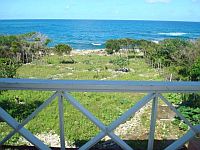 Villa with ocean view $350 000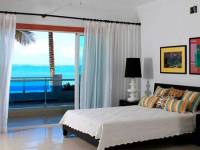 Apartment with Ocean View for rent in a beach area
To the girls
Advertisement
IT courses in the Dom Rep
Bitcoin Workshop