Bookmark Caribation: Ctrl-D
Emergency phones
Dominican Republic
Ambulance
809-532 0000
Fire Brigade:
Santo Domingo 809-682 2000
Boca Chica 809-523 4626
Puerto Plata 809-586 2312
Police:
Santo Domingo 809-682 2151
Puerto Plata 809-586 2331
Emergency phones
Cuba
Ambulance
(Havana)
838 1185
838 2185
Fire Brigade:
105
Police:
106
Drug Unit:
103
Home | Mobile | About us | Contact
Italiano
Русский
Blog from the Dominican Republic,
Cuba and the Caribbean

Caribbean Travel Blog
Travel and comment, please!
Current gas prices in the Dominican Republic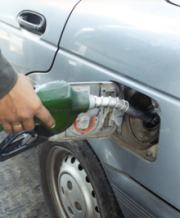 Premium gasoline: RD$151.80 , Regular gasoline: RD$142.80. Prices per gallon. There is no much change at the moment (Dec. 23, 2009).

Money exchange: 1.00$ USD = RD$36.23 (peso dominicano).



2010-04-04 04:45
Mashup of News and Pictures
Searching Google on... gas prices 2009 dominican republic

Found on Google News (gas prices 2009 dominican republic)

Thu, 28 Jul 2016

Mon, 08 Aug 2016

CSS Resources (blog)



China's Growing Influence in the CaribbeanCSS Resources (blog)

(1) Like a royalty holding court, President Xi thereafter hosted the leaders of Antigua and Barbuda, Barbados, the Bahamas, Dominica, Grenada, Guyana, Suriname and Jamaica in Port of Spain, capital of Trinidad and Tobago, where he announced soft loans

...
Fri, 29 Jul 2016
© 2001-2016 Caribation
This page powered by jQuery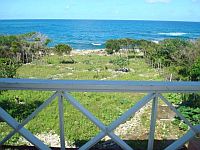 Villa with ocean view $350 000
Apartment with Ocean View for rent in a beach area
Flash news
For Movie Fans
If you liked
Sin City
you will not be disappointed by the new dominican movie
Detective Willy
screening from June 25th.
Iberia flies again
Yes, starting September 2014 Iberia will fly again non-stop between Santo Domingo (SDQ) and Madrid (MAD). There are fice flights per week, departing Madrid on MON WED FRI SAT SUN 11:50 - 14:40. The return flight will depart SDQ on 16:10 and arrive in Madrid at 6:15 next day
One day excursion to Saona island
♠
If you haven't been to the Saona island you haven't been to the Dominican Republic. Just check these pics from one-day
excursion to Saona
Advertisement
IT courses in the Dom Rep
Bitcoin Workshop