Bookmark Caribation: Ctrl-D
Emergency phones
Dominican Republic
Ambulance
809-532 0000
Fire Brigade:
Santo Domingo 809-682 2000
Boca Chica 809-523 4626
Puerto Plata 809-586 2312
Police:
Santo Domingo 809-682 2151
Puerto Plata 809-586 2331
Emergency phones
Cuba
Ambulance
(Havana)
838 1185
838 2185
Fire Brigade:
105
Police:
106
Drug Unit:
103
Casa 2 Camere
Hotel (italiano parlato)
Appartamento a Boca Chica
villa-ocean-view.caribation.com
seaview.caribation.com
punta-bonita.caribation.com
playa-bonita.caribation.com
beachapartment.caribation.com
altos-de-chavon.caribation.com
oceanview.caribation.com
Home | Mobile | About us | Contact
Italiano
Русский
Blog from the Dominican Republic,
Cuba and the Caribbean

Caribbean Travel Blog
Travel and comment, please!
Current gas prices in the Dominican Republic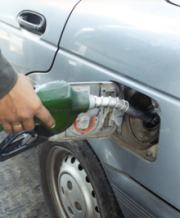 Premium gasoline: RD$151.80 , Regular gasoline: RD$142.80. Prices per gallon. There is no much change at the moment (Dec. 23, 2009).

Money exchange: 1.00$ USD = RD$36.23 (peso dominicano).



2010-04-04 04:45
Mashup of News and Pictures
Searching Google on... gas prices 2009 dominican republic

Found on Google News (gas prices 2009 dominican republic)

Thu, 26 Mar 2015



The US is Pushing The World Towards Nuclear WarCounterPunch

The ultimate aim is to also ensure Europe remains integrated with/dependent on Washington, not least via the Transatlantic Trade and Investment Partnership (TTIP) and in the long term via US

gas

and Middle East oil (sold in dollars, thereby boosting

...and more »
Wed, 25 Mar 2015
Sun, 22 Mar 2015
© 2001-2015 Caribation
This page powered by jQuery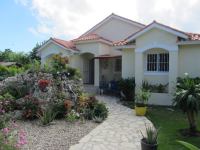 House in Sosua, close to beach $195 000
Apartment with Ocean View for rent in a beach area
Flash news
Like to laugh?
Jot it down: May 9th in Teatro Nacional in Santo Domingo. Great show of four artists who will not let you get bored. Tickets just 1000 pesos, the performance begins at 8:30pm.
Marco Antonio & Ana Gabriel in Punta Cana
Save this date: November 29th in Hard Rock Hotel & Casino in Punta Cana. Do not miss this great show by Marco Antonio Solis and Ana Gabriel. You can buy tickets in the La Sirena supermarkets, too.
Santo Domingo Colonial Fest
♠
In the days 12. - 23. November the visitors to Santo Domingo will enjoy a dance and art festival in the Zona Colnial of the city (Old Town). 1400 local artisans will present their works, plenty of merengue music, too. This year's tag word: edutainment.
Advertisement
IT courses in the Dom Rep
Bitcoin Workshop