Bookmark Caribation: Ctrl-D
Emergency phones
Dominican Republic
Ambulance
809-532 0000
Fire Brigade:
Santo Domingo 809-682 2000
Boca Chica 809-523 4626
Puerto Plata 809-586 2312
Police:
Santo Domingo 809-682 2151
Puerto Plata 809-586 2331
Emergency phones
Cuba
Ambulance
(Havana)
838 1185
838 2185
Fire Brigade:
105
Police:
106
Drug Unit:
103
Home | Mobile | About us | Contact
Italiano
Русский
Blog from the Dominican Republic,
Cuba and the Caribbean

Caribbean Travel Blog
Travel and comment, please!
Current gas prices in the Dominican Republic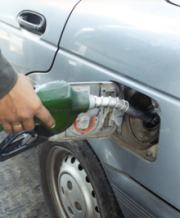 Premium gasoline: RD$151.80 , Regular gasoline: RD$142.80. Prices per gallon. There is no much change at the moment (Dec. 23, 2009).

Money exchange: 1.00$ USD = RD$36.23 (peso dominicano).



2010-04-04 04:45
Mashup of News and Pictures
Searching Google on... gas prices 2009 dominican republic

Found on Google News (gas prices 2009 dominican republic)

Wed, 02 Sep 2015

Politico



The only person who says no to HillaryPolitico

5,

2009

, as Mills took off for a vacation in the

Dominican Republic

. "Email if you want to talk and let me know what you think of Punta Cana." She followed up later telling Mills, "just left my house heading for yours to check on the painting." It was

...and more »
Fri, 28 Aug 2015
Fri, 28 Aug 2015



AAA predicts highest Labor Day travel volume since 2008Times BulletinFuel prices

are back down from mid-August prices in the U.S. Even though the August prices seemed to have climbed very high in August, the Ohio average was still 87 cents per gallon below what Ohioans paid for fuel one year previous. AAA predicts more

...and more »
© 2001-2015 Caribation
This page powered by jQuery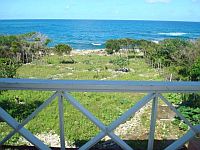 Villa with ocean view $350 000
Apartment with Ocean View for rent in a beach area
Flash news
LADIES ONLY
♠
The Chippendales
are coming. In Santo Domingo, Hotel Jaragua, on July 23rd. In Punta Cana in Coco Bongo on July 25th. Yes, the ultimate girls night out.
Don't miss it, it may be years before they come again. Want to wait?
For Movie Fans
If you liked
Sin City
you will not be disappointed by the new dominican movie
Detective Willy
screening from June 25th.
Luis Guerra in Altos de Chavon
♠
Just une great show: June 27th at 8:30. Romance, bachata, merengue and salsa. See you at the amphitheatre.
Advertisement
IT courses in the Dom Rep
Bitcoin Workshop