Bookmark Caribation: Ctrl-D
Emergency phones
Dominican Republic
Ambulance
809-532 0000
Fire Brigade:
Santo Domingo 809-682 2000
Boca Chica 809-523 4626
Puerto Plata 809-586 2312
Police:
Santo Domingo 809-682 2151
Puerto Plata 809-586 2331
Emergency phones
Cuba
Ambulance
(Havana)
838 1185
838 2185
Fire Brigade:
105
Police:
106
Drug Unit:
103
X
QR Code for Bitcoin payments to Caribation:
For this reservation or service a down payment can be made with
Bitcoins
. Our Bitcoin Address:
17cnbeDv2n9Mhct5NPJheZhZQrsvesEEG7
We will quote you the exact bitcoin amount upon request. Due to high volatility of the bitcoin exchange you will be asked to make the BTC (Bitcoin) payment within six hours from opening our email sent to you.
Home | Mobile | About us | Contact
Deutsch
Español
Advertise your property here


sale or rental




D.R.

International real estate publicity


world wide web traffic
Publicity for Real Estate in the Dominican Republic
International scope!
Caribation S.R.L. offers advertising service (sales or rentals) for real estate property owners in our web portal www.caribation.com
New: make your own page yourself.
You can now create full page advertising (like this one) with multiple photos, multiple languages and youtube videos. Your pages will have own unique URLs, which you could include in your emails or fliers. Register here.
Test the new tool for 60 days free. No obligation, no credit card


Or: we make your page. How does it work?
You send us your offer with up to 10 photos and 2 videos, if you wish
(a photography service is optionally available)
We charge for web programming (once only) and also for each month your page is displayed
We translate your web site into the following languages
English German Spanish Russian
We do not charge commissions
Customer inquiries, made over the web, go directly to your email address
You can advertise all your contacts and links (Phone, Facebook, Twitter)
You can suspend your publicity at any time (for example, if you have rented your apartment) and re-activate it again, without paying for the programming again.
The dominican sales tax ITBIS (18% in 2016) will be added to all prices
We'd be pleased to answer your further questions, if any
How much does it cost?
IT Service
Web programming of your page in one language


(English or German)

RD$ 3000.00

Programming of your page in two languages


(Choose between English, German, Spanish, Italian, Russian)

RD$ 3600.00

Programming of your page in three languages

RD$ 4200.00

Programming of your page in four languages

RD$ 4800.00

Monthly charges on caribation.com
First three months

free

Each additional month

RD$ 400.00
Why
C

a

r

i

b

a

t

i

o

n

? Our Web receives international web traffic - take this advantage!

38% of our visitors come from the German-speaking countries (Germany, Switzerland, Austria)

32% of our visitors come from the English-speaking countries (USA, Canada, Great Britain)

Our web traffic with international visitors is here waiting for your publicity pages to be shown.
Contact: write us please!
Free advertising!
Yes, free ads are available too. There are not as efficient as the whole page. You can place a free classified ad first. You'll probably get back to us when you really need the results.
© 2001-2018 Caribation SRL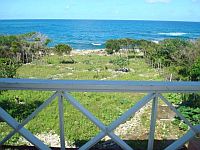 Villa with ocean view $350 000
Apartment with Ocean View for rent in a beach area
To the girls
Advertisement
IT courses in the Dom Rep
Bitcoin Workshop